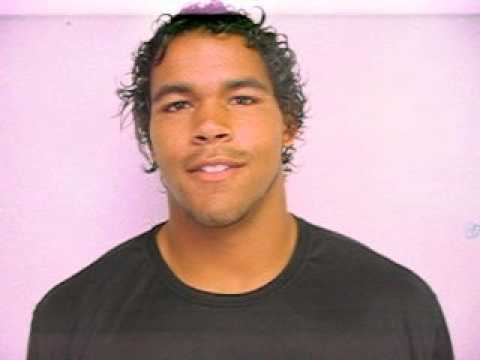 View 8 Items
James Edwards

Scroll to bottom of story to see Layton Christian Felt's Facts
Note: Layton Christian Academy finished with a 6-6 overall record and was third in 1A during the regular season with a 4-2 record in 2011. It lost to Duchesne in the 1A championship game.
LAYTON — In 2011, the Layton Christian Academy football team wrote a fascinating two-part essay (with apologies to a certain Dickens classic with a similar name) titled "The Tale of Two Seasons."
In Part I, the Eagles struggled through an 0-4 start and, six weeks into the 2011 season, were 1-5 and seemingly headed nowhere fast.
Then came Part II, when they went on a stirring five-game winning streak that took them all the way to the 1A state finals, where their Cinderella season ended with a defeat at the hands of powerful Duchesne.
Still, they nearly wrote a great storybook ending to a season that started with much disappointment and frustration.
And now, with energetic first-year head coach Kitt Rawlings taking over the reins, the key this year seems to be to try and pick up where the Eagles left off during the second half of last season.
Rawlings, a former Woods Cross High School star in the late 1980s who went on to be a four-year starter at Kansas State, takes over a program that may be somewhat short on numbers, but is long on talent featuring several outstanding athletes.
"They're a tremendous group of kids, and we're pretty solid athletically," Rawlings said. "I'm excited about the flexibility we have with the boys to play several different positions if needed.
"That's the nice thing when you get a group like this. Even if you don't have the numbers, if you've got a group of athletes that can play in multiple spots for you, it sure makes things easy when you need to plug people in and fill holes where they need to be — because we do have several gifted kids."
Rawlings notes that some of his players — senior running back Nick Edwards, senior offensive/defensive lineman Jake Warden and senior fullback/linebacker/defensive end Colin Greenhill — have received interest from college scouts.
And the Eagles' new coach says that senior quarterback/place kicker Kyle Yockey has a strong enough leg that college coaches might consider him as a kicker at the next level — if he doesn't go play college baseball someplace instead.
"He's a tremendous athlete," Rawlings said of Yockey. "He has a D-I leg as a field-goal kicker. He hit a 57-yarder here this summer. He hit a 52-yarder the other day under pressure. And he's hitting them with ease. He gets good lift on the ball, and his execution time is really good with our snap and hold.
"He's got a chance to get a look there. Athletic-wise, he's getting looks for baseball. He's a special kid; he runs our offense, and he's got a lot of great leadership qualities. Kyle's going to be a tremendous asset for us running this program, running our offense. Kids like that make things easy for you."
Yockey will be backed up at QB by another outstanding, quick athlete, senior Rome Aguilar, with freshman Alex Whitby providing depth.
At running back, great things are expected of Edwards, the defending state champion in the 100-meter dash.
"He's a tremendous athlete; he's phenomenal," Rawlings said. "He has great speed. He can flat-out run. He has great hips, moves real well and is agile. He's going to be a special ballplayer for us."
Greenhill, a 6-foot-2, 245-pound performer, shows a lot of potential at several positions.
"Greenhill's going to be hard to stop," Rawlings said. "He's a fullback/linebacker/defensive end, and he can run pretty good for a big kid like he is. He moves pretty dang well."
At the wingback position, junior Darion Hinton, sophomores Mar'kiece Gross and Brock Rawlings, and junior Jacques Carter could all see action. Jack Chandler, another outstanding senior who "can flat-out fly," was slated to see plenty of playing time there as well but might not be able to play this season after sustaining a back injury.
The team's top wide receivers are Aguilar, Whitby, freshman Raekwon McElroy and sophomore Jay Walker.
At tight end, junior Quinn Wiethira, freshman Noah Kramer and seniors Kirklann Smith and Greenhill, who's "got unbelievable hands, big soft hands," will see duty.
At center, Warden gives the Eagles a 6-foot-3, 265-pound performer who's a "coach's dream. He's everything you want to coach," Rawlings said. "He's got a great work ethic.
"Jake Warden is a special kid," Rawlings continued. "He's got great size, explosive hips and a lot of upside with really good balance and footwork. For a high school kid to use his hands as well as he does on the offensive line, and on the defensive side as well when he strikes, is impressive. He's got great tools that we can build on."
Warden will be backed at center by sophomore Garrett Elmy.
The offensive guard spots will be manned by seniors Sungmin Kim and Tyler Ellsworth, along with junior Markell Thomas and Elmy. The offensive tackles are Wiethira, Kramer, and sophomores Elijah Lenaburg and Isiah Morgan.
Over on defense, junior Markell Thomas, Warden and sophomore Sam Rockwell will be busy at D-tackle, while Smith, Greenhill, Ellsworth, Edwards and sophomore Fotoh Mbaku will see action at defensive end.
The linebacker corps includes Gross, Carter, Greenhill and junior Joe Reddish. Chandler, if he returns, and Yockey could play linebacker as well.
At cornerback, Brock Rawlings and junior Auston Woodward will see playing time along with McElroy and freshman Xavier Covington.
The safeties are Edwards, Aguilar, Whitby, Reddish and freshman Grayson Jackson.
Rawlings knows that last year's late-season run gave his program a lot more attention than it was accustomed to receiving. Nobody will be looking past the Eagles this year, that's for sure — and he's OK with that.
"I love my team's chances," Rawlings said. "Our philosophy is one that I adopted from my playing days, and I think I was instructed by some of the best around (including venerable Kansas State coach Bill Snyder). Our goals around here are simple: to try and get better every single day — every day with what we're doing, every play — and we measure ourselves and evaluate ourselves every day. If we get better, then we're doing the right things, and if we're not, then we've got to make changes.
"We'll take things one game at a time, and that's something these boys are really buying into, which really means a lot when you've got good ballplayers and good athletes that are willing to do that. We'll see what we can do with this thing."
Two-time defending 1A state champion Duchesne is looked upon as the team to beat in the 1A ranks again this season.
"Duchese is extremely well-coached," Rawlings said. "That's a machine, a well-oiled machine. They do a great job. They are a very well-disciplined football team, and they are competitors. I have a lot of respect for that coach, their community and their program."
And Rawlings was asked if his team had the horses to get back to the 1A title game again this year.
"Do we have the athletes and the ability to maybe get to that level? I think we do," he said. "But there's a lot of teams that are really good. Our league is strong; 1A is a strong league, and it's up for grabs.
"And the kids know and understand what kind of work it's gonna take to put them in a position to do that. They know what their goals are, but it's one step at a time. It's easy to have an end goal and write it down and look at it, but what are you willing to do to account for the interim and each step along the way that counts?"
Yep, it's the proverbial "taking 'em one game at a time" for the LCA coach.
But if the Eagles can write an entire essay the way they wrote that impressive Part II last year, this could indeed be a season to remember for this small private school.
Layton Christian Academy Eagles at a glance
Coach: Kitt Rawlings takes over for his first season as LCA's head coach. He has compiled a 9-10 career record in two years as a high school head coach. He is a graduate of Woods Cross High.
Offense
(6 returning starters; Wing-T formation)
Kyle Yockey, Nick Edwards, Colin Greenhill and Co. give the Eagles a terrific trio of senior playmakers to draw from. Add a host of underclassmen to the mix, and LCA's offense appears pretty danged potent — especially with a big hoss like Jake Warden anchoring the O-line. Kirklann Smith, Sungmin Kim and Tyler Ellsworth also want their senior seasons to be memorable, so keep an eye on the Eagles' scoreboard.
Defense
(5 returning starters; Base 4-3 defense)
Again, Warden is a big man in the middle of the Eagles' D-line, and Greenhill, Smith, Edwards, Markell Thomas, Mar'kiece Gross, Rome Aguilar and Jacques Carter are going to contribute to the LCA defensive effort and make it tough for teams to sustain lengthy scoring drives against this group of solid athletes. If everyone stays healthy, the Eagles' defense figures to be better than last year's version.
Coaches preseason 1A Region straw poll: Third
Desert News 1A region prediction: Second
Bottom line: With a total of 11 starters back from last year's team that reached the 1A finals, the Eagles are eager to prove their late flourish in 2011 was no fluke. Though they may be short on numbers depth-wise, the athletes that they do have are some of the best in 1A. With some big-time playmakers and decent size up front for a 1A school, don't be surprised if Layton Christian again finishes among the Top 3 in the region and makes plenty of noise in the 1A state playoffs.
2012 Schedule
Aug. 17 — AMERICAN LEADERSHIP, 4 p.m.
Aug. 24 — MOUNTAIN VIEW CHRISTIAN (Nev.), 4 p.m.
Aug. 31 — MONTICELLO, 4 p.m.
Sept. 7 — at West Side (Idaho), 7 p.m.
Sept. 14 — MILFORD, 7 p.m.
Sept. 21 — at Duchesne, 7 p.m.
Sept. 29 — at Davis junior varsity, 7 p.m.
Oct. 5 — ALTAMONT, 7 p.m.
Oct. 12 — SUMMIT ACADEMY, 4 p.m.
Oct. 17 — at Rich, 4 p.m.
.....
Felt's Facts for Layton Christian High School
All-time record: 29-49 (8 years)
Region championships: 0
Playoff appearances: 4
All-time playoff record: 2-4
State championships: 0
State championship record: 0-1
Most played rivalry: 9 meetings three schools, Duchesne, Milford and Monticello, all dating back to 2004. Duchesne leads 8-1, LCA leads Milford 5-4 and Monticello leads 8-1. Meets Duchesne on Sept. 21, Milford on Sept. 14 and Monticello on Aug. 31.
Comment on this story
Felt's Factoid(s): Eagle Brandon Faison is one of just eight players to return a fumble 99 yards (2011). Teammate Kyle Yockey set a championship game record by kicking an 85-yard punt (2011).
Layton Christian coaching history
2012 — Kitt Rawlings
2007-2011 — Will Hawes (21-29)
2006 — Henry Lusk (5-5)
2004-2005 — Sam Russell (3-15)
.....
Deseret News First Team all-staters the past 10 years
2011 — Brandon Faison, RB/DB
2011 — Colin Greenhill, RB/LB
2011 — Eliyah Mayberry, RB/LB
2011 — Quincy Mason, WR/DE
2010 — Henri Jussila, RB/LB
2008 — Justin Brown, WR/DB
To view second team and honorable mention all-staters through the years, check out the Deseret News All-State Archives.