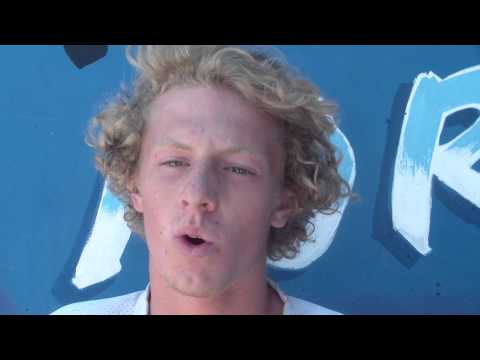 View 11 Items
Brandon Gurney, Deseret News

Scroll to bottom of story to see Bingham Felt's Facts
Note: Bingham finished with a 9-3 overall record and was second in Region 4 with a 4-1 record in 2011. It lost to Fremont, 27-20, in the 5A state quarterfinals.
SOUTH JORDAN — The bar for Bingham football has been set extraordinarily high, but that's a very good thing, according to coach Dave Peck. The high bar is the result of a lot of wins and three 5A state championships since 2006.
After winning state titles in 2009 and 2010, falling short of the state championship in 2011 was viewed as a disappointment for the Miners. Sure, Bingham compiled an impressive 9-3 overall record and made it to the state quarterfinals last year, but while most teams would be satisfied with such accomplishments, those programs aren't Bingham.
"It's something we've worked hard to earn, so it's a good thing that we've reached the point where we're expected to win the state championship every year," said Peck. "It's the result of having a lot of great players pass through this program and all the hard work we've done here. It's a tough standard to live up to, but it's what we've earned here and we're proud of it."
Despite falling short of the ultimate goal of a state championship, Peck found a lot of positives stemming from last season.
"We graduated 15 players from the 2010 team that earned college scholarships, so that certainly wasn't easy to rebuild from," said Peck. "Our three losses came against the two teams that met in the 5A championship (Fremont and Lone Peak) and our other one to Orange Lutheran — that's one of the top programs in Southern California. So considering everything we were up against last year I think we did very well."
Last year also provided some hard lessons.
First and foremost was learning the importance of leadership. Having top talent, which Bingham always has, is just part of being a good football team.
"Our best players last season weren't necessarily our best leaders and that has to change," said Peck. "I've talked about this to our seniors and I think they're responding and will not only work on being great players, but great leaders with the focus of doing everything for the team instead of focusing on their own stats and their own accomplishments."
Offensive lineman Keegan Hicks is one of those seniors who will be looked at as a team leader. Hicks regards last season as a bit of a shock and a big wake-up call.
"We're not used to losing here and I think a lot of us just thought we'd show up and win whatever game we played," said Hicks. "I think we learned a lot about rededicating ourselves and knowing that we're in it together and need to lift everyone up."
Hicks is part of an offense that has been known to employ a smash-mouth approach that often overwhelms opponents. This year's strengths may indicate a bit more airing out of the football, however.
"When you look at the offense you have to begin with our two returning receivers —Hayden Weichers and Kalan Cantwell — and our tight end — Dalton Schultz," said Peck. "We feel good about all those guys and their abilities. We feel that group is second to none in the state, so yeah, we might be throwing it more this year. But we'll see how that all works out."
Senior Coleman Stout is expected to start at quarterback.
Dominating line play has defined the Bingham defense in years past and should be a strength this season. Defensive tackle Lowell Lotulelei leads the way and will be joined by Spencer Tauteoli and Joe Kaufusi up front. Linebacker looks strong with Drake Miller and Durant returning.
The kicking game is often an overlooked aspect of any football team, but shouldn't be. Quality kicking often plays a key role on winning football teams and Bingham looks strong in that area with senior kicker Jaron Maxfield and senior deep snapper Dalin Martin, who is a two-year starter.
Bingham will have to get out of the gates fast due to a tough opening schedule that includes Alta and Colorado powerhouse Valor Christian.
"If you expect to be the best then you need to play the best competition out there and that's something we've tried to do here," said Peck. "I think our team will be up for the tough schedule and even when we get through our tough early schedule we'll have a lot of tough teams to contend with in our region. If we get back to winning a state championship then we'll have earned it."
Bingham Miners at a glance
Coach: Coach Dave Peck is entering his 13th as Bingham's head coach. He has compiled a 118-32 overall record while at Bingham. He is a graduate of Cyprus High School.
Offense
Bingham has always been a run-first offense that wears opposing defenses down throughout the course of a game. While the passing game looks very strong, Bingham will be hesitant to abandon the run due to an offensive line that averages 275 pounds per player and has some exciting options at running back.
"Tonga Manu had a great camp for us and we think he's going to have a great year and we have some other guys too," said Peck. "We have a transfer — Leki Finefeuiaki— who I think is going to be an outstanding fullback for us. He was a three-year starter at Kearns at offensive line, but he has his weight down and I think he's going to be very good."
Defense
Bingham's front seven is its strength, but a quality secondary should provide a nice compliment.
"Koa Wilson is one of the best secondary players we've had here and I'd expect him to get a scholarship somewhere," said Peck. "I think our secondary is going to be solid this year and we should be good all-around defensively."
Coach's preseason Region 4 straw poll: First
Deseret News Region 4 preseason prediction: First
Bottom line: Bingham should be back in a big way in 2012 after a disappointing end to the 2011 season. While last season featured a lot of new starters, this season features ample returning experience on both sides of the football. With important lessons learned last season, Bingham should find itself playing at Rice-Eccles Stadium come November.
2012 schedule
Fri. Aug. 17 — at West Jordan, 7 p.m.
Sat. Aug. 25 — vs. Alta, (at Rice-Eccles Stadium) 8 p.m.
Sat. Sept. 1 — VALOR CHRISTIAN, Colo., 7:30 p.m.
Fri. Sept. 7 — LAYTON, 7 p.m.
Fri. Sept. 14 — at Cottonwood, 7 p.m.
Fri. Sept. 21 — RIVERTON, 7 p.m.
Fri. Sept. 28 — at Lone Peak, 7 p.m.
Fri. Oct. 5 — AMERICAN FORK, 7 p.m.
Wed. Oct. 10 — LEHI, 7 p.m.
Wed. Oct. 17 — at Pleasant Grove, 7 p.m.
.....
Felt's Facts for Bingham High School
All-time record: 425-357-30 (88 years)
Region championships: 19 (1938, 1939, 1940, 1941, 1943, 1945, 1946, 1960, 1963, 1991 co, 1996 co, 1999 co, 2000, 2005, 2006,
2007, 2008, 2009, 2010)
Playoff appearances: 39
All-time playoff record: 42-32
State championships: 7 (1939, 1941, 1945, 1946, 2006, 2009, 2010)
State championship record: 7-2
Most played rivalry: 53 meetings with Cyprus dating back to 1926. Cyprus leads 24-21-8. Last met in 1992.
Felt's Factoid(s): Bingham is one of just five teams in state history to have a 14-0 record (2006). ... The 2009 and 2010 Miners totaled 1,192 points in 27 contests — the most points scored by any school over two consecutive seasons.
Bingham coaching history
2000-Current — Dave Peck (118-32)
1985-1999 — Sonny Sudbury (80-74)
1979-1984 — Jerry Fiat (23-37)
1969-1978 — Roy Whitworth (42-50)
1967-1968 — Steve Dangerfield (3-14)
1962-1966 — Raynor Pearce (19-24)
1954-1961 — Del Schick (33-27)
1928-1953 — Bailey Santisteven (101-82)
1925-1927 — Tommy McMullen (4-14)
1910 — Ira Masters (2-3)
.....
Deseret News Mr. Football recipients
2009 — Tuni Kanuch, OL
Deseret News MVPs the past 10 years
2010 — Stephan Cantwell, QB
2006 — Jordan Pendleton, WR
Deseret News First Team all-staters the past 10 years
2011 — Daniel Palepoi, RB
2011 — Poasi Taukeiaho, OL
2010 — Harvey Langi, RB
2010 — Jordan Hicks, OL
2010 — Kesni Tausinga, OL
2010 — Moses Kaumatule, DL
2010 — Jared Afalava, LB
2010 — Manoa Pikula, LB
2010 — Logan Parker, DB
2010 — Kyle Duke, K
2009 — Harvey Langi, RB
2009 — Bradyn Heap, OL
2009 — Seni Fauonuku, DL
2009 — Braden Anderson, DB
2009 — Travis McRae, DB
2008 — Harvey Langi, RB
2008 — Mike Edmunds, WR
2008 — Tuni Kanuch, OL
2008 — L.T. Filiaga, LB
2008 — Remington Peck, LB
2007 — Sam Langi, RB
2007 — Austin Holt, TE
2007 — Derek Tuimauga, OL
2007 — Iona Pritchard, LB
2007 — Justin Peck, DB
2007 — Justin Sorensen, K
2006 — Dusty Heap, QB
2006 — Doug Fiefia, RB
2006 — Austin Holt, TE
2006 — Derek Tuimauga, OL
2006 — Star Lotulelei, DL
2006 — Quenton Petersen, LB
2006 — Brock Ward, LB
2006 — Justin Sorensen, K
2005 — Stetson Peck, QB
2005 — Jonathan Cuff RB
2005 — Justin Degiulio, OL
2005 — A.J. VanValkenburg, LB
2005 — Zach Cook, DB
2004 — Ryan Roberts, DL
2003 — Jordan Park, DL
2003 — Blake Taylor, DL
2003 — Tyler Peck, DB
To view second team and honorable mention all-staters through the years, check out the Deseret News All-State Archives.