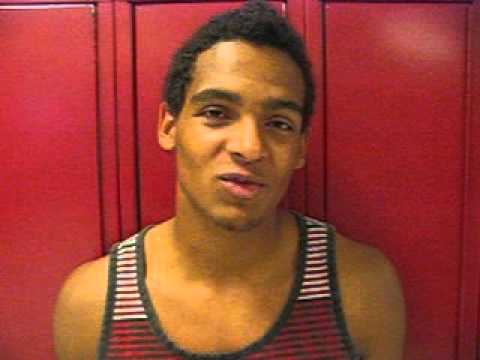 View 20 Items
Randy Hollis, Deseret News

Scroll down to see Spanish Fork Felt's Facts
Note: Fremont High finished with a 10-3 overall record and was first in Region 1 with a 5-0 record in 2011. It lost to Lone Peak in the 5A championship game.
PLAIN CITY — In each of the last two seasons, Fremont High's football team has almost climbed all the way to the top of the mountain — only to fall in the state finals both times.
Now the Silver Wolves are faced with that age-old sports dilemma that all great teams must deal with: What about now? What have you done for me lately? And what are you gonna do for an encore?
Well, Fremont coach Kory Bosgieter isn't kicking back, resting on his laurels or hanging his hat on bygone glories. He knows he can't do that in high school football, where the cast of characters change so dramatically from one year to the next.
So instead, he and his staff are coaching 'em up like they always do and hoping to continue the school's recent run of outstanding success.
"Those years are gone," Bosgieter said of the 2010-11 seasons, when the Wolves went a combined 21-5 and won back-to-back Region 1 titles. "This year is this year, OK, and last year was last year. That's done and gone. That was great for those kids, but this is where we're at now. On Aug. 17, we kick off this season against Jordan.
"I think all these kids that were associated with it last year can see what unity and leadership and hard work can do, and our guys are not afraid to work. But there's no guarantees. You can be the most unified team there is, the hardest-working team there is, the most disciplined team there is, and there's no guarantee. And you know what? There's a guarantee if you don't have those things — that's where the guarantee lies.
"My biggest concern, and we've talked about this with our leaders, is how are we going to deal with adversity? Because we will meet adversity, but how are we going to deal with it? Are we going to pull together and conquer it, or are we going to fragment? You know it's gonna come, and we will see adversity Aug. 17. Now how are we gonna deal with it?"
Indeed, with a squad that includes just five returning starters from last year, there's going to be a learning curve as last year's back-ups and this year's newcomers step in and gain valuable experience in the preseason.
But Fremont cupboard is not completely bare.
At quarterback, seniors Garrett Gallegos and Jordan Preator will split time in the two-QB system that has proven so effective in the past for Fremont. Preator played plenty last season and is a quick, elusive runner who can break off a big play at any given moment.
Sophomore Cole Bingham and senior Blake Garner will share duty at running back, with seniors Carson Garcia and Braden Stratford sharing the slotback job.
At wide receiver, seniors Todd Bell and Braydon Swasey will line up at the Z position, with seniors Kade Criswell and Tanner Hull at the other wideout spot.
And junior Paxton Merrill and senior Christian Fehr will handle the tight end job.
Two three-year starters named Tucker — Tucker Zanone and Tucker Hurd — will anchor the offensive line at the tackle positions, with seniors Jason Roe and Seth Greenwood backing them up.
At center, juniors Jake Van Valkenberg and Tyler Wilding will see action, flanked by two-year starter Zach Waddoups and senior Josh Canter at the guard spots, along with junior Rodney Moore and senior Carson Davis.
On defense — always a strong suit of Bosgieter's teams — senior tackles Kiefer Mogensen and Ty Kenison will be joined by sophomore Nate Wadsworth and junior Robert Green, while the end positions will be manned by seniors Tate Calvert, Chase Parslow and Chaz Messick and juniors Aiden Arteaga and Kelton Christensen.
At linebacker, seniors Jake Wadsworth, Colton Visser, Kaden Muirbrook, Carter Henrie and Kove Hall will share time.
The team's top cornerbacks are junior Parker Preator and seniors A.J. Artegaa, Braden Stratford and Trevor Ingram.
And the safeties are Jordan Preator, seniors Austin Johnson and Alex Tomlin and sophomore Paxton Merrill.
Fremont faces a challenging preseason schedule that should help prepare the Silver Wolves for the Region 1 guantlet that lies ahead.
And Bosgieter has faith that his kids will be up to the task.
"There's not a team on our schedule, I don't think, that's not better than they were last year. I really don't," he said. "We have a rigorous preseason; we play Jordan, Brighton, East and Roy in our preseason, and then we get to roll into Davis and Northridge in our region.
"...Our league's tough and it'll be tough year in and year out. We have excellent coaches in our league and obviously there's great players, and it's a very physical league.
"It all comes down to how well we deal with adversity," Bosgieter said. "Our whole deal is we want to get better every day. We're not talking about last year; we're not talking about the year before that; we're not talking about next year. We're talking about this year — this day here today — and trying to get better every day we go out there. If we do that, I'm pleased and all that other stuff will fall into place."
Fremont Silver Wolves at a glance
Coach: Kory Bosgieter begins his fifth season as Fremont's head coach. He has compiled a 27-19 overall record in four seasons at the school and is 76-60 in 13 years as a high school head coach. He is a graduate of Bonneville High.
Offense (3 returning starters; Multiple-formation offense)
Jordan Preator is a proven big-time playmaker at quarterback, and the Tucker Tackle Twins, Tucker Zanone and Tucker Hurd, give them a couple of three-year starters up front. But last year's back-ups must step up and pick up the slack that comes with a lack of experience on the varsity level.
Defense (2 returning starters; 4-3 scheme)
A lot of new faces must come through if the Silver Wolves are going to continue their strong defensive showing this season. Jordan Preator's experience in the secondary will come in mighty handy, as several as-yet unproven seniors and juniors must fill the void left behind by graduation.
Coaches preseason Region 1 straw poll: Fourth
Deseret News Region 1 prediction: Fourth (tie)
Bottom line: Two consecutive trips to the 5A finals are a lasting memory, but they won't do this year's players any good other than show them the value of commitment, dedication and hard work. Jordan Preator will be counted on to step up as a leader on both sides of the ball, and many of last year's second-stringers will get their chances to shine this season. They'll get their baptism by fire in a rugged preseason schedule, and the Region 1 schedule doesn't do them any favors with road games against Northridge, Davis and Syracuse — the three teams picked at the top of the preseason poll. But Bosgieter and his staff are too good of coaches to allow the Silver Wolves to slip too far back into the pack.
2012 Schedule
Aug. 17 — JORDAN, 7 p.m.
Aug. 24 — at Brighton, 7 p.m.
Aug. 31 — at Roy, 7 p.m.
Sept. 7 — at East, 7 p.m.
Sept. 14 — at Northridge, 7 p.m.
Sept. 21 — at Davis, 7 p.m.
Sept. 28 — WEBER, 7 p.m.
Oct. 5 — at Syracuse, 7 p.m.
Oct. 12 — LAYTON, 7 p.m.
Oct. 17 — bye
.....
Felts Facts for Fremont High School
All-time record: 128-78 (18 years)
Region championships: 5 (2002 co, 2005, 2006, 2010, 2011)
Playoff appearances: 15
All-time playoff record: 21-15
State championships: 0
State championship record: 0-3
Most played rivalry: 19 meetings with two schools, Northridge and Weber, both dating back to 1994. Fremont leads Northridge 10-9 and Weber 15-4. Meets Northridge on Sept. 14 and Weber on Sept. 28.
Felt's Factoid(s): Fremont's Austin Raught holds the state record for career reception yards: 3,445 set from 2003-05. He also has the career TD reception record (tied with Jordan's Cody Raymond), 41.
Fremont coaching history
2008-Current — Kory Bosgieter (27-19)
1994-2007 — Blaine Monkres (101-59)
.....
Deseret News MVPs the past 10 years
2011 — Nick Vigil, RB
Deseret News First Team all-staters the past 10 years
2011 — Luke Hollingsworth, DL
2011 — Jordan Preator, DB
2011 — Rowdy Stucki, DB
2010 — Nick Vigil, RB
2010 — Jake Gallegos, DL
2006 — JC Oram, OL
2006 — Joe Ridenour, LB
2005 — Austin Raught, WR
2005 — Walker Pebley, OL
2004 — Joel Hancock, QB
2004 — Austin Raught, WR
2004 — Trevor Higley, WR
To view second team and honorable mention all-staters through the years, check out the Deseret News All-State Archives.