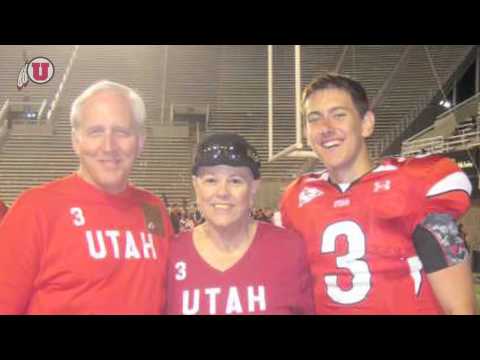 University of Utah
Utah football fans may have noticed a significant appearance change for junior quarterback Jordan Wynn when camp began.
Wynn arrived to camp without his long brown hair — a much shorter, clean look.
This University of Utah athletics video looks at the story behind Wynn's long locks. He explains that he grew his hair after his late grandmother was diagnosed with cancer. He decided to grow his hair as she was losing hers, promising to donate his hair to Locks of Love, a charity that makes and donates hairpieces to young kids who have been diagnosed with medical conditions.
The video gives Coach Kyle Whittingham's reaction to his QB's new look and shows Wynn getting his hair cut off.
Contact Gregory Rose at grose@deseretdigital.com or follow him on Twitter at @GRoseDDM.