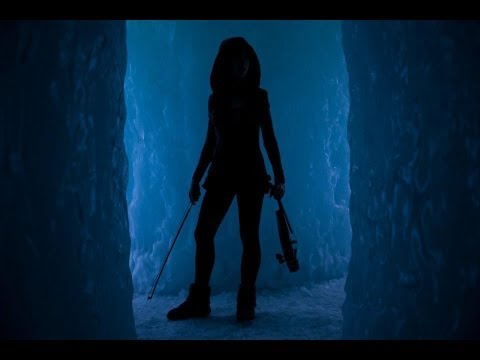 View 3 Items
Lindsey Stomp


PROVO — A local BYU student is giving traditional violin music a modern makeover and gathering a substantial fan base while she's at it.
Lindsey Stirling, a self-proclaimed "hip-hop violinist," has become a YouTube sensation. Her video, "Crystallize," has received more than 23 million views in the past five months, and her most recent video, a cover of the Phantom of the Opera theme, has earned more than 700,000 views in just six days.
Stirling's music videos typically involve the violinist leaping and dancing while rocking her violin in settings from local Provo, Utah, haunts to intricate ice castles.
Stirling began playing violin at the age of 5. Due to financial constraints, Stirling's parents couldn't afford to pay for full lessons and attempted to find a teacher to give her half lessons.
"The teachers were like, 'I'm sorry, but a child isn't going to learn how to play ... in 15 minutes a week,'" Sterling told BYU Magazine.
Luckily, an instructor relented, and Stirling's music instruction began. After being trained in classical violin music for 12 years, Stirling began to experiment with other genres, joining her first rock band, Stomp on Melvin, at 16.
Stirling continued her study of violin, playing throughout her LDS mission to New York City. After her mission, Stirling hit the national spotlight, making the quarterfinals of America's Got Talent in 2010.
Despite her success on the show, Stirling's popularity continued to be minimal — until she hit YouTube in 2011.
"YouTube did more for me than America's Got Talent. I realized there's something to this," she told BYU Magazine.
A year later, her YouTube channel, lindseystomp, has more than 650,000 subscribers and 110 million views.
Stirling is currently finishing a degree in therapeutic recreation at BYU and hopes to mentor at-risk teenage girls.
"There are very few things that I love more than being on stage and performing, but more than anything, I want to be a positive role model for teenage girls," Stirling said. "Through my unique style of playing, I want to prove that you don't have to conform to be accepted. The greatest value comes from loving yourself for who you are."