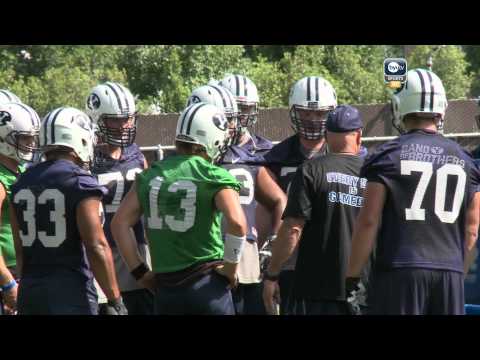 BYUtv reporter Kory Aldous provides an update after Day 4 of BYU fall camp.
In the update, Bronco Mendenhall explains the difficulty of determining whether to practice with pads or without pads. Aldous also looks at the scrimmage between the offense and defense at the end of practice in which QB Riley Nelson looked impressive.
Video: BYU fall camp update — Day 4
BYU fall camp: Day 4 update
Contact Gregory Rose at grose@deseretdigital.com or follow him on Twitter at @GRoseDDM.