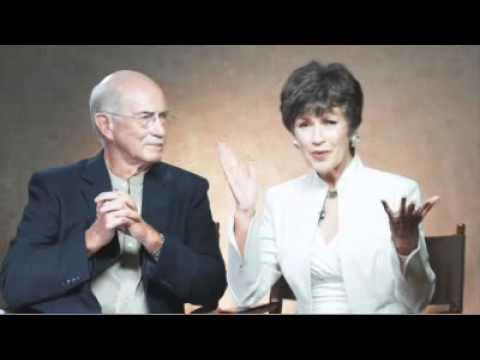 View 3 Items
Twoofus.org

Sally Kabak will never forget the phone call from the child welfare worker telling her that her granddaughter, just 2, was having surgery. She'd swallowed a camera battery that was now leaking acid into her stomach.
Kabak and her husband, Norman, flew to New Zealand months later to pick up that granddaughter, hoping to buy the girl's mom time to get her life together. Eventually, they adopted "Lucy," as the girl became known to Kabak's readers, the pseudonym picked by her family. Lucy soon matched her peers at every level.
"We, on the other hand, have gone through much anxiety, concern about our financial circumstances and our general wellbeing," Kabak said. She knew they weren't the only grandparents raising children again, but she felt that way. She found little assistance in online resources and launched www.raisinggrandchildren.net.nz, a website that offers support and resources to those raising their grandchildren. The site took off.
The Kabaks are among hundreds of thousands of couples raising children for the second time. More than 940,000 grandchildren are being raised by grandparents, according to a recent study led by the children's defense fund. As grandparents are faced with economic, social and psychological hardships nonexistent in their 1960s parenthood, a growing number of them are actively participating online, to support one another in tackling obstacles associated with providing children all that is necessary for a full and prosperous life. Again.
The overall poverty rate for children living in homes of custodial grandparents is 27 percent, compared to the 14 percent living with two parents, according to the U.S. Census Bureau.
Parenting a second time can puncture a retiree's finances, Karen Best Wright said. When her three grandchildren came into her home nearly nine years ago, Wright needed financial assistance. She was frustrated by the lack of resources available online to grandparents. "I couldn't find anything out there," she said. "Everything was out of date and nobody would answer my questions."
Wright started RaisingYourGrandchildren.com, to help other grandparents find information she gained over time. She found a huge demand for tools and support. "If they aren't finding people on the internet, most people think they are totally alone," Wright said. "There are a lot more grandparents that are doing blogging and they're talking about raising their grandchildren." Wright tells her readers stories of other grandparents who have found innovative ways to make ends meet.
Grandparents should accept assistance if it's available, Wright said. Contacting your church or community organizations can be a good source for food, clothing, utilities, or Christmas and birthday gifts. Tax breaks, food stamps and grants can be available, depending upon the custody arrangements, income and state you live in. "Don't be proud," Wright said.
If the grandchildren are under 5, WIC (The Special Supplemental Nutrition Program for Women, Infants and Children) may be available through the Health Department. It pays for healthy foods for children, Wright said. She also suggests looking into what the state offers as part of the TANF (Temporary Assistance for Needy Families) grant at the Administration for Children & Families. Wright also found her local social services "most helpful." They guided her through the child-only TANF grant process, Medicaid and available child care.
Wright plans to launch a website, Grandbloggers.com, to bring together grandparents who are blogging, where further financial resources will be available.
This month, Grandparents.com, a premier social media website for Americans older than 50 raising grandchildren, announced they will be "expanding to insurance and other ventures focusing on serving America's 120 million grandparents, boomers and seniors." The company is just one of many organizations working to provide tools and financial opportunities to the rising number of grandparents raising their grandchildren.
When their granddaughter came into their home, both Carri Taylor, a communications skills trainer, and Gordon Taylor, a licensed marriage and family therapist, knew legal guardianship would be the best option. Though their daughter, the child's mother, was at first hesitant to give up her rights as a mother, the Taylors drew upon their training to work things out so she could see it was in her best interest.
"A lot of grandparents don't have those kind of skills and they are just thrown into a situation," Carri said, "it can be a tremendously difficult position to be in, particularly if your adult children are at war with you or it has been a nasty situation where the court has given you the children or you have taken them because of a difficult situation."
The Taylors obtained legal guardianship through the court system, which they chose over adoption because it gave them "rights, as well as responsibility." It is reversible any time and it falls off at the age of 18, when the child becomes a legal adult.
In the late 1990s, the Taylors launched www.cgtaylor.com, a website housing Opportunities Unlimited, an organization through which they coach grandparents.
There are different types of resources and networks. The Taylors found AARP, a nonprofit, nonpartisan organization for people 50 and older, to be a very useful tool in navigating through the court system. AARP provides a roadmap for grandparents with questions about visitation rights and custody issues.
The National Committee of Grandparents for Children's Rights is another online network of grandparents and professionals, with chapters in 40 states, that advocates for the legal rights of grandparents to parent. For local resources, grandparents can Google their local social services and support groups.
Social divides can be burdensome for grandparents, said Elaine Williams, blogger at elainekwilliams.com and author of a guidebook for grandparents. Williams has toured across the U.S., speaking with grandfamilies from all walks of life.
The generational gap can be a means of stratification for grandparent and grandchild, Williams told the Deseret News. "Most grandparents have come out of the boomer generation, or slightly before. Life was led by rules. You put eight hours in your job; you did what you were supposed to. There were values that drove you in those days. You were polite, if you committed to something, you completed it. It was a very fixed way of being back then."
"This generation they're raising is outside of the world they were in. It's a very fast-paced world. Kids don't have face-to-face contact with their peers, are texting all the time and using all the technology that is available to them."
Some grandparents are also raising children who have been traumatized and have serious psychological and behavioral problems, Williams said. Some struggle dealing with an inconsistent parent who makes false promises, or shows up drunk or high. These issues can lead to aggression or self-prescribed alienation in the child. This can take a toll on grandparents.
Grandparents, themselves, find it difficult to maintain the energy and the health necessary to raise children again, Williams said. Not only are many working through grief over their adult child but also isolation. Many have lost friends in their social circle, as they are unable to maintain friendships with those who don't want kids along, and many feel shame and embarrassment about their situation.
The best resource for grandparents, Williams has found, is a strong support group. "Support groups are attended by other parenting grandparents and sometimes professionals who understand their challenges, emotionally, financially, psychologically, socially and spiritually. At the very core, they understand why they have taken on the challenge to become parents again, and what the challenges involve. The grandchildren are their common bond, and their pain and losses are shared with compassion and not judgment."
Distance being the greatest barrier for many she met with, Williams has begun spearheading a foundation that facilitates webinars for kinship caregivers in rural areas. "They can come on the phone and I can connect them with each other. They don't even need a computer to speak with other grandparents." For those interested, Williams can be contacted at her website. Her projected starting date is this autumn.
For other options, grandparents can speak with a social worker at the children's school and arrange a support group in a specific area with the same set of issues, said Karen Zurlo, assistant professor at Rutgers School of Social Work. "Find a group where grandparents are in it together. Support can be found in talking to others about these circumstances, in going to the school each of your children go to."
Grandparentsasparents.org is one of many sites that provides a place for grandparents to find others in their area.
Parenting for a second time is anything but easy. And yet, their work is nothing less than sacred, Williams said. "You stack the cards as high as you want, these grandparents are sturdy. Once they commit to raising their grandkids, that's it."
"I've carried babies within my body, slept with them on my chest, kissed boo boos, mended broken hearts, been thrown up on, peed and pooped on and spent many nights in a rocking chair and been anxious and worried, waiting for a fever to break," Kabak said. "I wouldn't have it any other way. My body isn't magazine perfect, but when I look in the mirror I see a grandma and there is no greater honor or blessing than being a grandma."
Rachel Lowry is a reporter intern for the Deseret News.