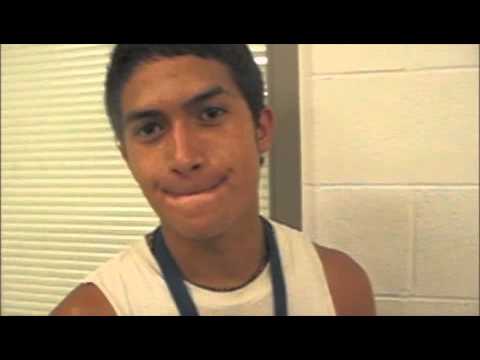 View 25 Items
James Edward, Deseret News

Scroll down to see Syracuse Felt's Facts
Note: Syracuse finished with an 8-4 overall record and was fourth in Region with a 2-3 record in 2011. It lost to Fremont in the 5A semifinals.
SYRACUSE — Coach Russ Jones likes being the underdog, that unheralded team that defies all the odds and finds a way to knock off the heavy favorite.
His Syracuse High football team certainly played that role to perfection last season, using a fierce and fantastic defensive effort to stun both Alta and West in the 5A playoffs, vaulting the Titans into the state semifinals.
Well, he's not going to get his wish this season because, after a fourth-place Region 1 finish last year, Syracuse has emerged as the top team to beat in this year's league championship chase.
"I'd rather not be in that role; I've always liked being the underdog," said Jones, the only head football coach Syracuse High has ever had. "Personally, I like that role a lot better.
"I think Davis is the team to beat myself. But I think there's going to be three or four teams right there in the top. It'll be a dogfight right to the end, I think. I don't think you're gonna know who won the region until the last week of the season."
And, chances are, the Titans will be right there in the thick of things, even though they've only got a handful of returning starters from last year's team that finished 8-4 overall and nearly knocked off Region 1 champ Fremont in the 5A semifinals.
Jones begins his sixth season at the Syracuse High helm with a solid blend of seniors and underclassmen who should make 2012 another one of those years when folks will have plenty of reasons to "Remember the Titans."
At quarterback, senior Brock Anderson moves into the starting role after serving as the school's junior varsity signal-caller last year, when he earned first team all-state honors as a kicker.
"He's pretty excited," Jones said of Anderson. "He's just a good overall athlete."
Another senior, Spencer Johnson, and junior Josh Thalman will back up Anderson.
At running back, senior Mason Woodward is a strong returning starter, and senior Matt Kealamakia gives the Titans another solid senior at fullback.
But there are plenty of other running backs hoping for an opportunity to carry the ball this season, including junior Kavika Fonua, senior Myles Naisbitt, juniors Wyatt German and Trevor Olsen, senior Landon Ostler, junior Will Haddick, seniors Jordan Bush and Dillon Spencer and juniors Austin Coons, Kyler Roberts, Teague Vigil and Wes Tippetts.
At the flanker/slotback position, senior Jacob Garver and Diante Mitchell give Jones a great pair to draw to, and they'll be backed up by Bush, senior Jace Skidmore, junior Colton Chadwick, senior Logan Chapman, junior Bryson Flint and Tyler Olpin.
Athletic seniors Koa Mo'o and Diante Mitchell are the top two wide receivers, with Garver, juniors Josh Homer, Diondre Watson, Karson Nielson and Hudson Gooch, seniors Kiwa Mo'o, Nate Price, Austin Hansen and Austin Evans and juniors Jackson Craythorne, Alec Gallegos, David Jensen, Spencer Miller and Preston Morris providing depth.
At tight end, seniors Kiwa Mo'o and Landon O'Camb are the top two candidates, with senior Tyler Gilbert and juniors Mike Checketts, Justin Lee, Caleb Martinez, Blake Taurone and Riley Wilcox backing them up.
Junior Aspen Naylor or senior Noah Sorenson will start at center, backed up by Trevor Michaels. At offensive guard, senior Hayden Barney and juniors Caden Call and Kaden Craig are battling for the two starting jobs, with junior Cade Stanger providing depth there.
And at offensive tackle, junior Jace Purser and senior Cardon Malan will start there, backed up by juniors Spencer Woodhall, Braiden Tovey, Austin Shelter, Dallas Besaw, Allen Goodman and Hunter Hiatt and seniors Mark Blamires and Brandon Lancaster.
Over on defense, Craig and Tovey are the likely starters at defensive tackle, backed up by Call, Naylor, Goodman and seniors Tyler Ralphs and Dallin Alofipo. Malan and O'Camb will start at defensive end, with Purser, senior Brock Brewer and junior Spencer Woodhall in reserve.
The likely starters at the linebacker positions are German, Kealamakia and Naisbitt, with Vigil, Lee, Taurone, Kiwa Mo'o, Barney, Haddock, Nielson and Martinez providing plenty of depth.
The Titans' top two cornerbacks are Garver and Mitchell, with Chapman, Ostler, Skidmore, Spencer, Homer, Watson and Roberts also available there.
And at safety, Koa Mo'o and Fonua will start, backed up by Bush, Chadwick, Gooch, Morris and Olsen.
Jones certainly likes his team's chances this year, but he's not about to start blaring that old rock anthem "We are the Champions" in the locker-room just yet.
"I think we're gonna be pretty good, but you don't want to jump out there and say so, and then you don't want to underestimate us, either," he said. "We've got good skill coming back; it's our line that we're trying to develop right now.
"The skill positions would be the strength of our team and the O-line and D-line has got to come along. The chemistry has got to come along and blend.
"We've got really good kids with a really good attitude," Jones said. "And they've really hung in there all summer, been to our camps and conditioning and 7-on-7s and practices. They really seem to get along and mesh good with each other. We've got good team unity."
Jones was pleased with the way his team finished up last season, especially because it gave him and his coaches a couple of additional weeks to practice and work with the kids as they made their Cinderella run through the playoffs, only to come up just short of reaching the big ball.
"Just being in there and going to the playoffs is huge for us," he said. "We finished fourth in the region, which we were disappointed in, but we weren't disappointed in our playoff run at all.
"We went into the playoffs and our kids said, 'Hey, we're not afraid of these guys,' and we took that attitude down to Alta and won. That was huge for our school, our community and our kids."
This year's Region 1 schedule, with only two home games and roadies against two of the league's other top contenders, Davis and Northridge, certainly doesn't do the Titans any favors.
But Jones isn't concerned with that.
"It definitely doesn't favor us," he said, "but I don't think our kids are worried about that. Winning on road in the playoffs built their confidence. They developed a 'We-don't-need-to-play-at-home-to-win' mentality — and we wound up just a few inches short of being in the state finals.
"Our program's headed in the right direction. We get a lot of kids out. We get a lot of participation. We have great community support. And we've got a new administration that's been really supportive of us, too.
"And I've got the greatest assistant coaches around," Jones said, mentioning staff members Dayne Faerber, Jared Martin, Mike Knight, Logan Donaldson and Cole Conner. "They are outstanding coaches."
Hard-working guys like that are certainly another big reason why the Titans look like the league's top title contender this season as well.
Syracuse Titans at a glance
Coach: Russ Jones begins his sixth season as Syracuse's head coach. He has compiled a 57-51 overall record in 10 years as a head coach and a 32-24 record over his first five seasons at Syracuse. He is a graduate of Roy High.
Offense
(4 returning starters; multiple-formation offense)
The Titans are loaded at running back with Mason Woodward, Matt Kealamakia and Kavika Fonua carrying the ball, and Jacob Garver, Diante Mitchell, Landon O'Camb and the Mo'o brothers (Koa and Kiwa) give them a solid group of receivers. If Brock Anderson can step in and do the job at quarterback as expected and the offensive line can come together and do its job, Syracuse should be able to put plenty of points up on the scoreboard.
Defense
(5 returning starters; Base 4-3 defense)
Cardon Malan and Myles Naisbitt bring a mean streak to this side of the ball, and Kaden Craig, Braiden Tovey, O'Camb, Wyatt German, Kealamakia, Garver, Mitchell, Koa Mo'o and Fonua are being counted on to follow suit and give Syracuse another of its trademark tough defensive units like last year's, which allowed an average of just 10.6 points per game in the eight games the Titans won.
Coaches preseason Region 1 straw poll: First
Deseret News Region 1 prediction: First
Bottom line: If the Titans' skill players perform as expected and the defense does its job like it did last year, there's no reason to think Syracuse won't live up to lofty preseason expectations. The schedule doesn't do the Titans any favors, though, as they'll play the other top two teams in the preseason poll, Davis (Sept. 14) and Northridge (Sept. 28), both on the road. But Syracuse showed in last year's state playoffs that it's certainly capable of going on the road and winning in a tough environment.
2011 Schedule
Aug. 17 DESERT HILLS, 7 p.m.
Aug. 24 at Skyline, 7 p.m.
Aug. 31 RIVERTON, 7 p.m.
Sept. 7 vs. Box Elder (at Weber State), 7 p.m.
Sept. 14 at Davis, 7 p.m.
Sept. 21 LAYTON, 7 p.m.
Sept. 28 at Northridge, 7 p.m.
Oct. 5 FREMONT, 7 p.m.
Oct. 12 at Weber, 7 p.m.
email: [email protected]
.....
Felt's Facts for Syracuse High School
All-time record: 33-23 (5 years)
Region championships: 0
Playoff appearances: 4
All-time playoff record: 5-4
State championships: 0
State championship record: 0-0
Most played rivalry: 6 meetings with Fremont dating back to 2007. Fremont leads 4-2. Meet on Oct. 5.
Felt's Factoid(s): Syracuse is one of just 11 schools to have a perfect playoff record on its home field (2-0).
Syracuse coaching history
2007-present — Russ Jones (33-23)
.....
Deseret News First Team all-staters the past 10 years
2011 — Corey Cook, OL,
2011 — Hunter Dimick, DL
2011 — Brock Anderson, K, Syracuse
2010 — Hunter Dimick DL
2009 — Josh Gooch, LB
2009 — Mitch Tulane, DB
2008 — T.J. Blickfeldt, DB
2008 — Josh Kealamakia, K
To view second team and honorable mention all-staters through the years, check out the Deseret News All-State Archives.