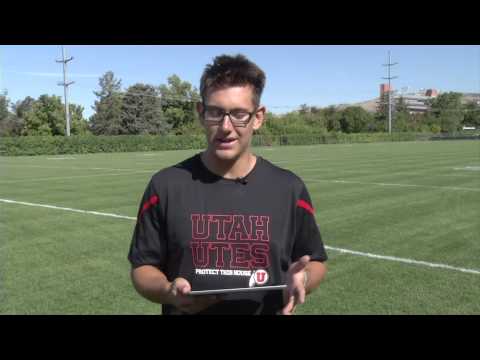 View 3 Items

The University of Utah football team is gearing up for the upcoming season, and there are many questions that Utah fans have for their team as they get set to begin training camp.
Now, Ute fans can get answers from the players themselves through this Utah athletics feature, "U Ask the Utes." A Utah athlete will answer questions from fans, submitted via Facebook. This video is the inaugural episode.
Utah quarterback Jordan Wynn answers questions regarding his past shoulder injuries, how he has bounced back from those injuries and what he looks for with new offensive coordinator, Brian Johnson.
Video: 'U Ask the Utes' Q&A with QB Jordan Wynn
The inaugural "U Ask the Utes" segment with quarterback Jordan Wynn.