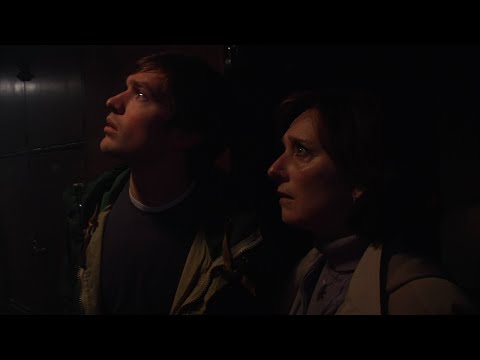 View 8 Items
The Book of Jer3miah

PROVO — The 2009 Web series "Book of Jer3miah" was a groundbreaking enterprise.
It appeared relatively early in the Web series landscape, made Brigham Young University a pioneer in using transmedia storytelling in a film project and demonstrated that viewers don't have to be Mormon to enjoy a Mormon thriller.
"What makes 'Jer3miah' worth watching even for those of us who have to stop frequently and Google stuff like 'Iron Rod' is not just that it's a well-crafted mystery, but that it's a religious thriller that doesn't take itself seriously all the time," read a review in the New York Times.
By 2008, the concepts of Web series and transmedia storytelling, or the technique of telling a story across multiple platforms that add depth to the fictional world and provide opportunities for viewers to explore other aspects of the world or even affect what happens in the story, were not new. But a university course utilizing these concepts was.
BYU associate professor of theatre and media arts Jeff Parkin and adjunct professor Jared Cardon worked together to create a new media class to educate students on making media for the Internet.
"We were looking at the film market in general, especially the indie market. The Internet was changing it," Cardon said. "We thought, 'We need to start learning and practicing making media for this new form because it's going to change things fast. … Students need to know how to tell stories online.'"
The first class, created and taught by Parkin and Cardon in the fall of 2008, had 11 students, only about half of which were film students, Parkin said. The others came from a variety of programs, including engineering, English and communications. All were interested in storytelling, online stories or gaming.
Parkin had an idea to produce a Web series and worked with Cardon to develop the story about LDS college freshman Jeremiah Whitney, who accepts the call to protect a mysterious Mesoamerican box and is immediately targeted by an unknown conspiracy.
The professors pitched the idea to the students, who at first had mixed feelings about its overtly Mormon aspects (at several points in the series, it's vital to the story arc that Whitney listen to divine inspiration from God).
"It was maybe one of the bigger hurdles we had to get over: Can you tell a story about a Mormon character that's compelling to Mormons and non-Mormons?" Parkin said.
After getting the students on board, the first semester of the class was spent fleshing out the world and its characters. The class size doubled the next semester, with some students who worked on the story development staying on to help produce it.
The class focus changed to writing and producing the 20 episodes of "Jer3miah." The process was challenging because of the range of experience the student actors and crew had in film. To say it was time-consuming may be an understatement, with the group often working late into the night.
"It was an absolutely crazy semester. They had to work around the actors' schedules, and some of us were full-time students. Some had jobs," said Camee Faulk, who played Megan Halling in the series. "A lot of the time we would go to school or work all day, get home and have to go to a shoot, sometimes to like 3 or 4 in the morning. … Sometimes they would have to shoot and edit all night long to make a deadline. It was quite a feat, but they did it."
In addition to producing episodes, other members of the class were responsible for keeping up the transmedia elements, which turned out to be as much a part of "Jer3miah" as each new "webisode." The class set up an alternate reality game, a discussion forum called the Davenport Papers, a host of websites like zoobynews.com and gdtprovo.blogspot.com, as well as Facebook pages for the characters.
Some interactive elements even reached beyond cyberspace to the real world: During one scene in episode 4, Jeremiah receives a text that reads, "You have to earn the right to regain the box," with a three-digit code above it that led viewers to a flash drive with clues about the secret conspiracy hidden in a classroom at BYU. Another clue required fans to visit the statue of Wampanoag Chief Massasoit on the BYU campus and line up a sheet of paper dropped off by Parkin and Cardon with the plaque on the statue to fill in the missing letters of a message.
"I liked being part of something people were actually getting excited about," said Bryan Densley, who worked with classmate Cody Brown mixing and designing the sound in the series. "One time an episode was delayed and the Davenport Papers was just going crazy — 'Something must have happened,' 'What's going on?' — when really we just hadn't met our deadline."
Since graduating from BYU in April of 2011, Densley has been doing freelance sound design. He worked on the sound in Parkin and Cardon's latest project, a transmedia Web series sponsored by Deseret Book called "Pretty Darn Funny."
Work on season 2 of "Jer3miah" is slowly moving forward. Deseret Book released the first season on DVD in April of 2012 and Parkin and Cardon worked with novelist Luisa Perkins on a novelization, scheduled to come out next spring. They have developed a story for the second season and are promoting the DVD while they try to find funding to film and produce it.
"I hope somehow we'll find the funding to do it," Cardon said. "Who knows? This whole thing was very unexpected. We didn't expect the success."
"The Book of Jer3miah" was named an official honoree for best drama at the 2011 international Webby Awards along with 15 other drama series, some of which had big budgets and came from networks like Disney-ABC, Black Entertainment Television and the Independent Film Channel. It has also received awards from the Association for Mormon Letters; W3 Awards; Accolade Awards; NexTV Competition; ThrillSpy Film Festival in Washington, D.C.; and the LDS Film Festival. "The Book of Jer3miah" generated more than 250,000 views in total and about 200 people played the alternate reality game, Cardon said.
Parkin and Cardon described their reservations when someone told them The New York Times had reviewed the first season of "Jer3miah" in 2009.
"We thought, 'Oh great,'" Parkin said. "Prop 8 was going on at the time. I remember opening the review and reading it and thinking we couldn't have asked for a better review if we'd written it ourselves."
The title of The New York Times review, "Not Just for Mormons Anymore," pretty much sums up its stated opinion: that although "there are a few points harder for non-Mormons to swallow … on the other hand, you know what all this leads to? Real drama, with real stakes and real consequences."
After all is said and done, Faulk said, the end result was worth it.
"It was a lot of work," Cardon agreed, "but it was also fun to be on the cutting edge of storytelling. For me, it was one of the coolest things getting feedback from people who watched with their families."
BYU web series bridged media, social gaps
Deseret Book released the first season of "The Book of Jer3miah" on DVD in April.
Email: [email protected]