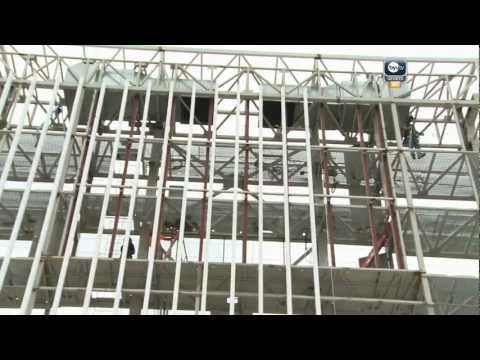 View 2 Items

The BYU football season is approximately one month away, and construction crews are feverishly working to complete renovations to LaVell Edwards Stadium.
This BYUTV Sports video checks in on the progress of renovations, which include a new LED video wall and video ribbons.
All renovations are expected to be completed by the home-opener against Washington State.
Video: Renovations at LaVell Edwards Stadium continue
An inside look on the renovations currently taking place at LaVell Edwards Stadium.