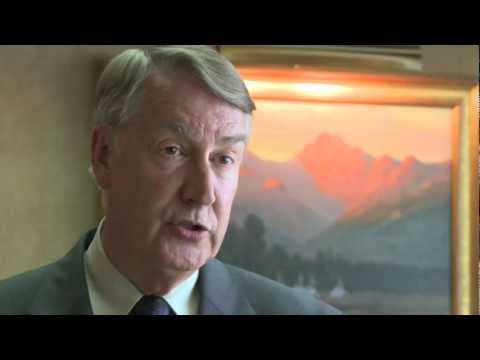 View 2 Items
Utah League of Cities and Towns

I think it probably fixes the problem for a year. But we're going to be back.

—Tai Biesinger, chief executive officer of Pentad Properties
Related: Gov. Herbert calls special legislative session for Wednesday, liquor licenses on agenda
SALT LAKE CITY — Lawmakers are meeting in a special session Wednesday to look at boosting the number of restaurant liquor licenses available.
But there may be more action to come on the issue during the 2013 Legislature.
"It's going to need an eventual resolution," Gov. Gary Herbert's spokeswoman, Ally Isom, said Tuesday. "The governor feels this is a step in the right direction. It may not be the ultimate solution, but it is something to mitigate the current circumstances."
The issue is one of six Herbert is asking lawmakers to deal with in the special session set to begin at 3 p.m. Also on the agenda is covering a $25 million shortfall in the education budget caused by a calculation error, as well as several technical fixes to legislation passed in the last session.
There's already talk from commercial real estate brokers who work with restaurant chains frustrated that the state has had no liquor licenses available for the past few months that adding 90 new restaurant licenses — 50 full-service and 40 wine and beer only — may not be enough.
"There's a lot economic development that's waiting to happen," said Tai Biesinger, chief executive officer of Pentad Properties. "I think it probably fixes the problem for a year. But we're going to be back."
He said just one of the restaurant chains he represents, Buffalo Wild Wings, is seeking licenses for as many as a dozen new locations in Utah, some already under contract and awaiting liquor licenses.
Downtown's new City Creek Center, which is owned and developed by the LDS Church, still has space for some five new restaurants or retailers, said general manager Linda Wardell. Two restaurants in the center already have liquor licenses.
While Wardell declined to discuss whether the availability of liquor licenses was an issue for potential restaurant tenants, she said the center does "expect to add some more restaurants where we serve alcohol."
Herbert called the special session to coincide with the Legislature's monthly interim meetings because a law allowing liquor licenses to be sold privately is set to take effect July 1 and there were concerns that with no licenses available, prices could hit six figures.
"It was never intended we were going to treat this as a commodity," said Sen. John Valentine, R-Orem, the sponsor of the special session bill dealing with the liquor law changes. "That's a disaster waiting to happen."
In addition to adjusting the state's population-based quota to add more licenses, Valentine's bill puts the private sale of licenses on hold for another year so the issue can be dealt with in detail next session.
His bill, which has been in the works for several weeks, also raises license fees 10 percent to help fund four new liquor-law enforcement officers in the state Department of Public Safety and more DUI patrols.
"That's our sweet spot, where we get our public safety concerns solved at the same time we open up availability," Valentine said, noting the changes only affect restaurants where liquor is served with food.
More enforcement is what Senate President Michael Waddoups, R-Taylorville, said sold him on the bill, even though he disagrees there's a need for more licenses.
"I thought it was too many," he said. "I have a hard time thinking we'll have to do that again."
But Waddoups, a longtime supporter of tough liquor laws, said he welcomes assigning more officers to watch for underage drinking in restaurants because that's where the majority of such violations occur.
"Half the time they don't get ID'd," he said. "We're getting too many minors getting introduced to alcohol."
The recent months when the Department of Alcoholic Beverage Control has had no restaurant licenses available were "a wake-up call," Valentine said.
He isn't convinced the quota on restaurant licenses would have to be adjusted again anytime soon. He said what appears to be a growth in demand could be in part due to speculators banking on licenses becoming more valuable.
Biesinger said it's Utah's economic rebound that's attracting more restaurants, especially national chains that serve alcohol.
"We're very optimistic and hopeful the legislation will pass," the real estate broker said. "Utah is kind of the shining star right now on the national scene."
Related: Gov. Herbert calls special legislative session for Wednesday, liquor licenses on agenda