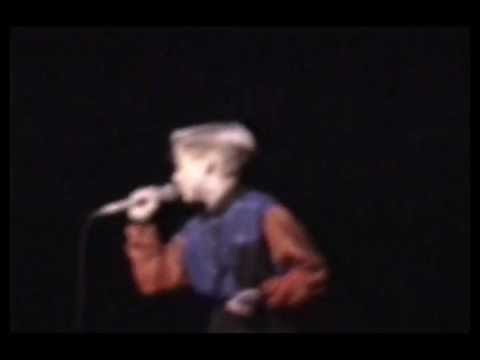 View 2 Items

South America: It's hard to overstate the importance of one girl's missionary zeal in bringing her friends in Argentina to one of the first LDS church meetings in the South American contient. I'll let Ardis E. Parshall tell more of her story: "The elders continued to meet with the German members and to explore options with them. The record isn't clear whether she suggested it to them, or they suggested it to her, but Herta Kullick, the teenage Latter-day Saint who had picked up Spanish readily, thought that perhaps she could interest some of her friends in coming to hear the elders and look at their slideshow. The first meeting was scheduled for May 1, 1926. And did Herta bring friends? She did — over 100 of them."
It looks like, as the post title suggests, that Herta Klara Kullick (was a) Key to a Continent. Wow!
Tech Savvy: I've mentioned this fun new Mormon Channel production before, but loved how there were two different blogs that pointed to it today in completely different ways. First we have the LDS Media Talk blog nicely summarizing the "Tech Savvy Program on Mormon Channel" with links to all the shows thus far. Then over to this post from the host that tells the hilarious story of a "Really Bad Game of Telephone" that includes a mix-up about a non-existent pregnancy because of one decision to park in an expectant mother parking space. Check these both out, and the newest episode of the show: "Writing Tips for New Technology."
Ryan Gosling: Did you see the video of "Ryan Gosling's Mormon Moment" in your Facebook feeds yet? You likely will soon. The Sistas in Zion showcase this delightful video of him dancing his heart out in "MC Hammer" pants with his sister at a Mormon talent show. It's also on The Washington Post's website. It was posted on YouTube by Rossana Odar, who said she was at the show and filmed the video herself. (Gosling has stated in a previous interview that though he was raised in The Church of Jesus Christ of Latter-day Saints, he no longer identifies himself as LDS.) It's just so fun to watch and it's getting a bit of media attention as well. Enjoy!
Emily W. Jensen updates "Today in the Bloggernacle" on Mondays, Wednesdays and Fridays, presenting the best from the world of LDS-oriented blog sites. Her extended "Bloggernacle Back Bench" appears on Tuesdays. Email: [email protected]