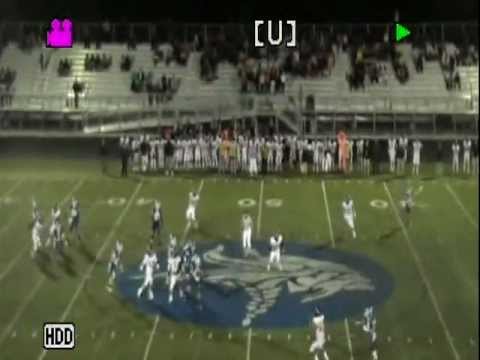 View 2 Items
YouTube

I've been watching and cheering for Utah for a long time. I love Utah and I have great friends there, so getting that Utah offer was pretty special to me. Utah is my favorite school right now.

—Uaea Masina
SANDY — During the recent Ute Shoot competition, Brighton prospect Uaea Masina appeared right at home for a couple of reasons. First was his ability to dominate the 7-on-7 competition held at the University of Utah's indoor practice facility and secondly, he just likes the place — a lot.
Masina is a 6-foot-4, 210-pound linebacker prospect who stood out on both offense and defense during the competition. Playing both sides of the ball is nothing new for him — he's been playing both sides of the ball since his sophomore year.
"It's not easy, but I'm used to it by now," says Masina. "I just love playing and being able to play all the time is really fun for me."
Defense is where he'll likely punch his ticket to the next level. While he plays at linebacker for the Bengals, a lot of schools — including Utah — believe that he'll eventually grow into a defensive end.
Regardless of which position he ends up playing, the odds are currently in Utah's favor for him playing up on the hill. Ute coaches recognized his overall ability early and provided Masina with his first scholarship offer.
"That was something that was obviously special — to be offered by Utah," says Masina. "I've been watching and cheering for Utah for a long time. I love Utah and I have great friends there, so getting that Utah offer was pretty special to me. Utah is my favorite school right now."
Since getting offered by Utah, Masina has come to know the coaching staff, and particularly head coach Kyle Whittingham, well.
"Coach Whittingham always makes sure to ask me about my family every time he sees me and that means a lot," says Masina. "He remembers their names and really cares about not just me, but my family as well and that's the sort of coach I want to play for. I've seen him around his players and he knows each of them by their first names — he's just real personable."
Utah isn't Masina's only option, however. Colorado came forward with its own offer in May. Masina isn't all that familiar with the Buffalo program, but aims to learn more.
"I like coach (Brian) Cabral a lot," says Masina about his main recruiter at Colorado. "He wants me to come out there and learn more about the school and I plan on doing that. Coach Cabral seems to like me a lot and I like him, so I definitely plan on learning more about Colorado."
Two other schools that appear close to offering Masina are BYU and Stanford. Both schools hold their own appeal and he aims to learn more about them in short order.
Masina plans to attend BYU's junior day on June 13 and although he isn't LDS, he likes much of what BYU has to offer.
"I've been recruited pretty hard by coach (Joe) DuPaix and he's a lot like coach Whittingham in how he really cares about you and your family," says Masina. "BYU has really shown me a lot of attention and I'm anxious to go down there and learn more about the program and meet some of the other coaches there."
BYU is recruiting Masina as an outside linebacker.
As for Stanford, it's almost all about education.
"Stanford obviously offers a great education, which is important to me, but they also play great football there," says Masina. "Stanford is definitely a school I'll consider a lot when making up my mind where to commit."
Masina has no specific timetable for making his commitment, but would like to make up his mind before the start of his senior high school season this fall.
Brighton linebacker prospect likes Utah
Although Uaea Masina plays both sides of the ball, the schools that are recruiting him like him as a linebacker or defensive end.
Twitter: @BrandonCGurney