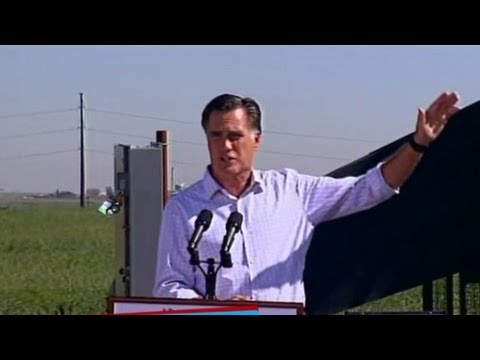 View 3 Items
YouTube

Former Pres. Bill Clinton said some curious things about Mitt Romney during a Thursday appearance on CNN — to the point that Clinton even sounded downright complimentary of the Republican presidential candidate.
Politico's Byron Tau reported, "Clinton veered sharply off message Thursday, telling CNN that Mitt Romney's business record at Bain Capital was 'sterling.' … Clinton said, 'The man who has been governor and had a sterling business career crosses the qualification threshold.' Clinton also went on to say that Romney's time at Bain Capital represented a 'good business career.'"
Romney acknowledged the complimentary remarks Friday by saying, "I think Bain Capital has a good and solid record. I was happy to see President Clinton made a similar statement … and called my record superb."
To be fair, Clinton did go on to say that he still prefers Pres. Barack Obama to Romney. But even then, it's still unusual for Clinton to be saying positive things about Romney's time at Bain because Obama's re-election campaign — for which Clinton is a de facto surrogate — is consistently pounding Romney over his business record.
Christian Science Monitor pundit Liz Marlantes explored — but ultimately discredited — the notion that Clinton wants Romney to beat Obama this year so that Clinton's wife, Hillary, can have a clearer path to the Democratic presidential nomination in 2016.
Marlantes wrote, "Here's the thing: Clinton's comments weren't just 'off message.' They were a declaration of war on the message. They underscore a fundamental split within the Democratic Party that's less about Romney's record at Bain than it is about whether the party as a whole is perceived as a friend or foe of Wall Street and the world of business and high finance."
The New York Times' Caucus blog echoed Marlantes' assessment: "Mr. Clinton's praise for Mr. Romney's work at Bain puts him in a small but growing camp of Democrats who have challenged the president's strategy. … The resistance from well-known Democrats highlights the party's ambivalence about picking a fight with an industry whose role in the economy has expanded significantly in recent years and that has traditionally provided huge amounts of campaign contributions to the party."