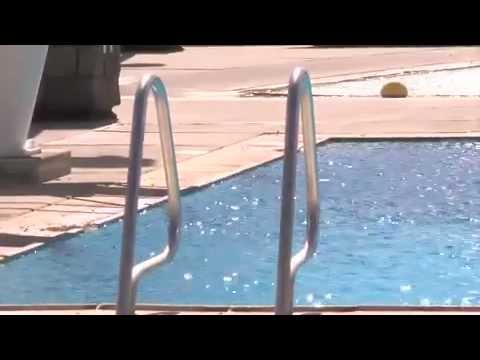 Utah League of Cities and Towns
Planning a trip to a city pool? As outdoor city pools are open for the summer season, there are a few things you ought to know before you enter the water.
While the water is clear and pristine right now, it takes very little to contaminate it with a parasite that can make you very sick. Cryptosporidium can enter the water, survive for more than a week and easily infect everyone who enters the pool.
At the Alta Canyon Sports Center in Sandy, between 500 and 600 people get into the pool on a busy day. Crews there have spent weeks preparing the pool for the season, but they've also placed warnings around the pool to alert people about the risks.
The Salt Lake Valley Health Department makes the warning simple. Teresa Gray, bureau manager for water quality and hazardous waste, said, "Don't swim if you have diarrhea." In fact, if you've had diarrhea within the past two weeks, stay out of the water.
Cryptosporidium thrives in the intestines of humans. Those affected by it can become very ill. Gray explained, "It's a disease that causes severe diarrhea and it dehydrates you. You're not just a little sick, you're very sick for weeks on end."
The contaminate can last in the water for up to 10 days. Gray said the parasite is kind of like a seed with a hard outer casing and chlorine has a hard time breaking down that outer shell to kill it.
Utah had an outbreak of "crypto" in 2007 with 230 cases. It was one of the largest outbreaks in U.S. history. Now, Utah's crypto rate is below the national average. Health experts are hoping to keep it that way. If you're going swimming, they have these recommendations: 1. Don't swim or allow others to swim if there's been a case of diarrhea in the past two weeks. 2. Teach your child not to swallow pool water. 3. Shower before swimming, washing off the germs before entering a pool. 4. Take your children on regular bathroom breaks.
A few simple precautions taken by a parent can protect the health of everyone using the pool.
ULCT is a nonpartisan, inter-local, government cooperative working to strengthen the quality of municipal government and administration. The league serves as a voice for Utah's 245 cities and towns at the county, state and federal level.