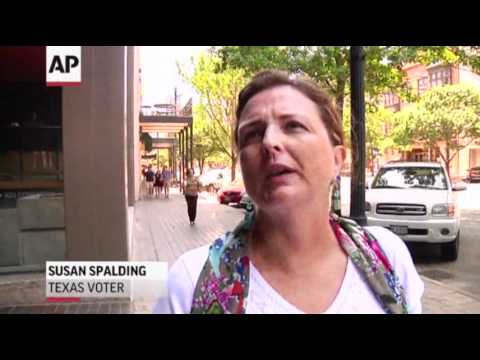 View 4 Items
Associated Press

We have two courses we can follow: One is to follow in the pathway of Europe, to shrink our military smaller and smaller to pay for our social needs.

—Mitt Romney
Politico's Sunday cover story catalyzed some highly candid responses from several prominent Republicans by basically asking them whether they feel comfortable with Mitt Romney's vision for the policies and goals he'll pursue if elected president.
"Some GOP officials fear that their nominee for president has so far failed to articulate a clear and compelling plan for the country if he defeats President Barack Obama in November," Politico's Reid Epstein and Ginger Gibson wrote. "Instead of framing his ideas in a positive and specific way — like some of his GOP primary challengers — they say Romney must stop solely running a defensive campaign that leaves voters without a clear idea of where he stands."
During the past week, Romney added specificity to his vision on two major policy issues in particular: military spending and education reform.
At a Memorial Day service Monday in San Diego, Romney emphasized his intention to cultivate and maintain U.S. military superiority.
"We have two courses we can follow: One is to follow in the pathway of Europe, to shrink our military smaller and smaller to pay for our social needs," Romney said. "The other is to commit to preserve America as the strongest military in the world, second to none, with no comparable power anywhere in the world."
On Wednesday, Romney delivered a speech in Washington, D.C., to the Latino Coalition in which he promised to "pursue bold policy changes."
"Dramatically expanding parental choice, making schools responsible for results by giving parents access to clear and instructive information, and attracting and rewarding our best teachers — these changes can help ensure that every parent has a choice and every child has a chance," the candidate said.
Reporting from the same Wednesday education speech, the Christian Science Monitor's Mark Trumbull wrote, "The Romney campaign released a series of bullet-point proposals alongside his speech, with many ideas framed around the appeal of parental choice and control. Its statement called for 'tying federal funds directly to dramatic reforms that expand parental choice, invest in innovation, and reward teachers for their results instead of their tenure.'"