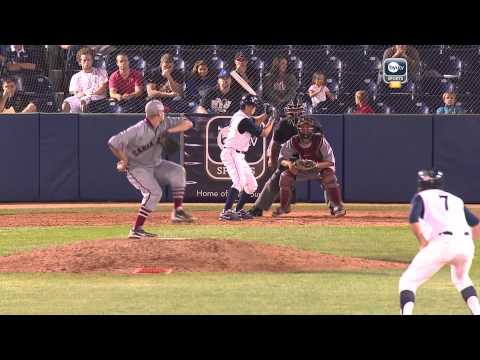 In the first game of BYU's series with Santa Clara last weekend, outfielder Jacob Brugman faced two outs with two strikes in the 9th inning, with his team trailing by two. The bases were loaded, and BYU needed Brugman to come through big.
This video shows what transpired. The sophomore Brugman hit the ball into deep left-center field and out of the park for a walk-off grand slam. BYUtv Sports created this video, which shows the grand slam and the jubilation afterwards.
VIDEO: BYU outfielder Brugman hits walk-off granny
BYU sophomore outfielder Jaycob Brugman wins the game with a walk-off grand slam against Santa Clara.