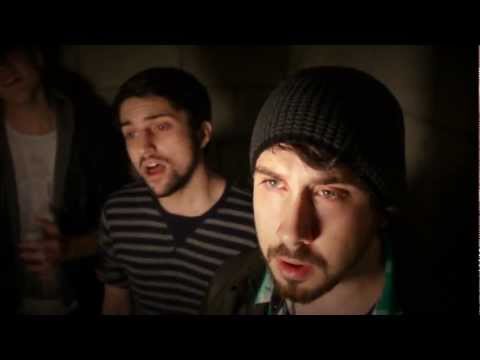 View 6 Items
YouTube



OREM — The winners, the stars and the local favorites of NBC's "The Sing-Off" will perform live at the SCERA in a Memorial Day concert.
Pentatonix, selected by the reality show judges as the top a cappella group after weeks of competition, will share the stage with Delilah, the all-female group that includes two former BYU students, and Vocal Point, the guys from BYU who repeatedly impressed the judges and television audience with their energy, talent and showmanship.
"Utah County loves our a cappella, and this show combines the best of the best," said Adam J. Robertson, SCERA president and CEO.
Pentatonix is made up of five vocalists from Arlington, Texas. The group won the $200,000 prize and a recording contract.
Delilah was put together with singers from the first two seasons of the show and includes former BYU students Amy Whitcomb and Laina Walker. The group has an edgy, soulful sound.
Whitcomb previously won SCERA's sixth-annual celebrity vocal competition in 2011.
The nine-man BYU group Vocal Point became an audience favorite on "The Sing-Off" with its originality and singing talent as the group moved from pop to easy listening to country and even some hip hop.
Vocal Point has performed at the Tabernacle on Temple Square; Nauvoo, Ill.; New York City and locally for Utah Jazz fans and audiences at BYU.
The group has twice won the regional semifinals of the International Championship of Collegiate A Cappella, but the group didn't compete in the finals because they were held on Sundays. In 2006, Vocal Point took first place as the international champions (when the finals were not held on a Sunday).
Vocal Point members were congratulated by "The Sing-Off" judges often on their ability to move the studio audience and sing with heart.
To see episodes of the show, go to nbc.com.
What: "A Cappella Stars of 'The Sing-Off'"
When: Monday, May 28, 8 p.m.
Where: SCERA Shell, 745 S. State St., Orem
Tickets; $20 adults/$15 children, available at scera.org or 801-225-ARTS
Sharon Haddock is a professional writer with 35 years experience, 17 at the Deseret News. Her personal blog is at sharonhaddock.blogspot.com.
Email: [email protected]