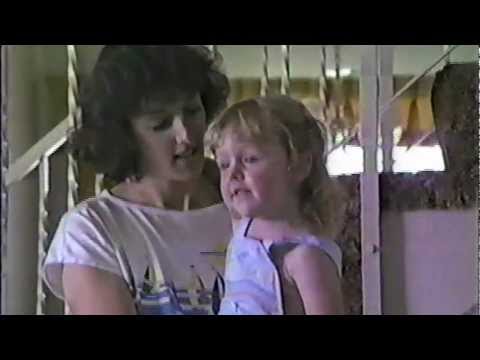 View 2 Items
YouTube

Calee Schroeder Reed knows what it's like to feel the world shatter around her. For four years, she watched her mother battle the cancer that would eventually claim her life.
Throughout that difficult time, Reed developed a strong appreciation and love for Christian music — both listening to other people's and writing her own. She found comfort, and understanding, as she expressed her testimony of God through song.
"When I started writing it was as much for me as for anybody else," said Reed, who is a member of The Church of Jesus Christ of Latter-day Saints. "Writing was a way I could kind of sustain my own faith as I was going through this really terrible, horrible experience that kept tearing down my faith. So I started writing as a way to sort of help maintain that."
Reed grew up listening to classic rock, an influence from her dad. She was raised in a family of singers and often performed at LDS Church functions and local venues with her three sisters. After she graduated from college, she wrote pop rock music with a producer in San Diego on the side of her regular 9-5 property management job and didn't start listening to contemporary Christian rock until her mom was diagnosed with colon cancer in 2007.
During the next four years, Reed fell in love with the genre. After her mom died in January 2011, she knew she needed to try to give something back.
"That was really when it shifted from just something that I'm doing that's kind of fun to do to, 'This is really something that I feel passionate about and that I want to do and I feel driven to do for the rest of my life,'" she said.
That decision marked the start of a whirlwind year.
Four months after her mother's death, Reed quit her property management job and moved to Utah to record her first album, "The Waiting Place." The way the project came together — she got picked up by Deseret Book's music label Shadow Mountain Music — Reed said she knew the change was right.
"I thought (moving) was going to be a lot harder than it was because I loved my job so much. But when my mom did pass away, it was actually really hard for me to feel motivated to care about my work," Reed said. "It's hard to get back into normal life and be able to just relate to everyday things. So I had anticipated that it would be much harder than it was.
"And really, quitting my job and moving to Utah and making this album saved me in so many ways. … The way things have worked out, I … really can't help but feel like this is what I was meant to be doing — that there is a higher power behind it."
Reed's first album became available in stores earlier this month, and she also came out with a music video for the song, "She Put the Music in Me," which she wrote and filmed as a tribute to her mother. All proceeds from "She Put the Music in Me" during the month of May will be donated to the Huntsman Cancer Foundation.
Ideally, Reed would like to hear her music on a mainstream Christian rock station sometime in the future. She's not worried about misconceptions about her Mormon religion (whether her music is considered "Christian" or not) barring her way to the industry because, in her own words, "The content of my album will speak for itself."
Instead, her biggest concern is her ability to connect with people because she writes from such personal experience. She says a lot of the feedback so far on "The Waiting Place" has been positive.
"One of the things that I keep being really surprised by is how many people are affected by cancer," Reed said. "It seems like everyone has known someone who is affected by it, and everybody's experience is kind of the same, you know? Cancer is not some happy disease. It's really, really hard, and for people who go through it I think it does one of two things: it either destroys your testimony of a loving, caring God, or it solidifies your testimony.
"And if I can be a part of someone's experience to help them stay away from the falling away part, and really having it destroy their faith, then that's what I feel like my calling is to do."
Email: [email protected]