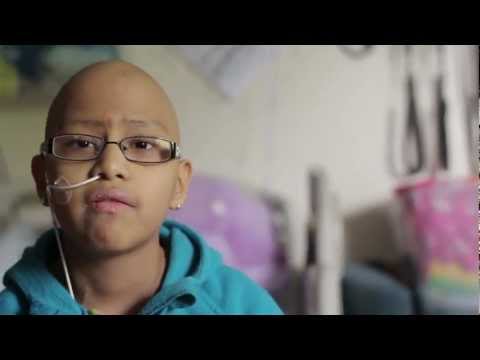 YouTube
If you want to see what hope looks like, check out a music video featuring cancer patients and their families, as well as those who treat the disease at Seattle Children's Hospital.
They lip-synch to Kelly Clarkson's popular "Stronger." The music video, suggested by Chris Rumble, who is a 22-year-old cancer patient being treated there for leukemia, has gone viral with well over a million views on YouTube.
According to a story by the Associated Press featured on the Huffington Post, Clarkson responded with her own video message, calling the hospital's effort "amazing."
"When a child or young adult is treated for cancer, it puts their whole life on hold in a way that doesn't seem fair at all," Dr. Douglas Hawkins of Seattle Children's told the Associated Press. "It's a fight for their life. But there are all these other normal things they want to be doing, too, or things they want to focus on other than the medicine or the illness or their time in the hospital."
The video features dancing staffers and patients, upbeat lyrics and children holding signs with messages like "Fighter," "Hope," and "Stronger."
EMAIL: [email protected], Twitter: Loisco