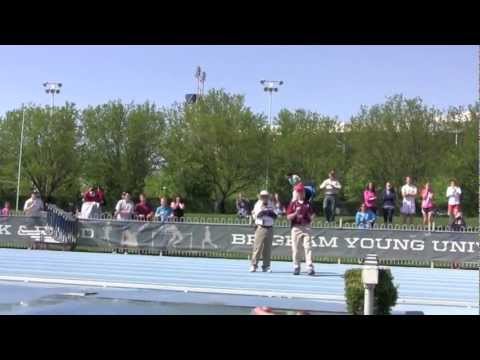 View 2 Items
Katy Andrews

Cowbellkingdom.com offers an extensive review of former BYU star Jimmer Fredette's rookie season with the Sacramento Kings.
"If I had to come up with one word to describe Jimmer? Polarizing. Strangely enough, Jimmer the person is anything but," writes James Ham. "He is a mature, confident, articulate young man who is extremely media savvy. But Jimmer is a lightning rod for fans. You either see no faults or you dislike everything about the kid — from his Spalding sneakers to his Elvis-like following. There is no happy medium and that makes life very tough for a young NBA player."
Video of BYU steeplechaser Katy Andrews' fall at the Robison Invitational has gone viral.
Former BYU fullback Fahu Tahi has signed with the Jacksonville Jaguars. Tahi served a mission in Jacksonville.