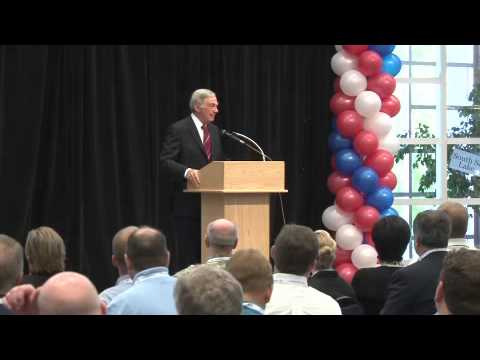 YouTube
St. GEORGE — A network news icon just made a special visit to Utah. ABC news correspondent Sam Donaldson addressed a huge crowd of Utah's mayors and council members as the keynote speaker for the Utah League of Cities and Towns' Midyear Conference in St. George.
As chief White House correspondent for ABC News, Donaldson witnessed some remarkable changes in history. He worked on a daily basis with the highest levels of national government covering issues that would affect the lives of Americans.
Yet, he acknowledged the importance of the small-town elected official. He said little things starting at the grass-roots level have always moved this country and that a real leader finds consensus and builds on it. He refers to the saying, "Politics is the art of the possible," and that if something is not possible, it's typically because there is no consensus.
ULCT is a nonpartisan, inter-local, government cooperative working to strengthen the quality of municipal government and administration. The league serves as a voice for Utah's 245 cities and towns at the county, state and federal level.