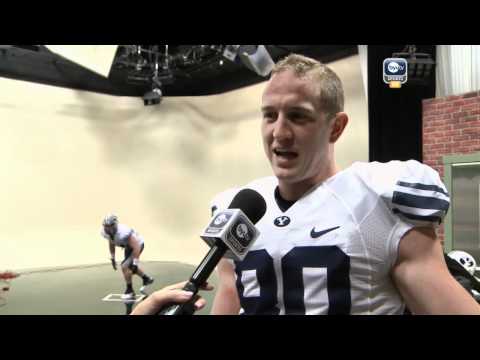 Spring football has come to a close for the BYU football team. Before some of the players head into summer workouts and some free time, they had to show off for the cameras.
This video, courtesy of BYUtv, show the Cougar players at a photo shoot for the purposes of marketing the football team this fall. Interviews of players and producers give fans insight into what goes into the marketing of the football team and some of the team's behind-the-scenes shenanigans. Riley Nelson made sure to apply Vaseline and do sets of bicep curls before his shots.
A behind-the-scenes look at the BYU football team's photo shoot.