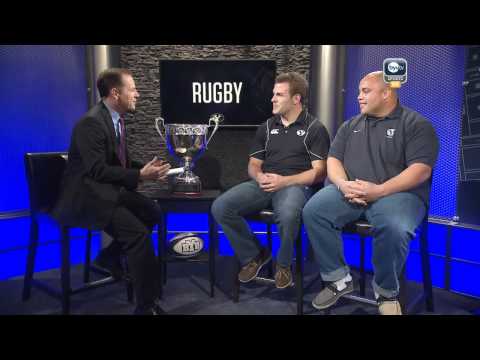 View 21 Items

The BYU rugby team is rolling through competition this season. The team is nationally ranked, and this past weekend it beat the University of Utah rugby team to win the Wasatch Cup for the seventh consecutive year.
This video, courtesy BYUTV, looks at the BYU rugby team in-depth. The video includes highlights from the match against Utah and interviews of top rugby players Mikey Su'a and Ryan Roundy.
The rugby team has one more regular season match until the playoffs begin in May.
VIDEO: BYU rugby highlights and interviews
The BYU rugby team is examined in this True Blue feature.