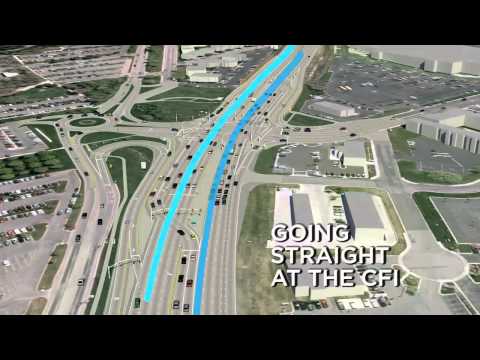 YouTube
LEHI — The Utah Department of Transportation announced Wednesday the scheduled closure of University Parkway from Saturday, April 14, at 9 p.m. through Monday, April 16, at 5:30 a.m. as crews conduct signal work in conjunction with UDOT's Utah County I-15 Corridor Expansion project.
During the closure period, the southbound on- and off-ramps of the interchange will be shut down for reconstruction and paving.
According to I-15 CORE Project Director Todd Jensen, the closure is the first of several planned in the area to modify the interchange and build the county's first continuous flow intersection at University Parkway and Sandhill Road near Utah Valley University.
Crews will convert the intersection to one that conducts traffic patterns in a manner similar to continuous flow intersections located on Bangerter Highway in Salt Lake County. The new configuration will improve traffic flow and enhance safety for drivers turning left onto Sandhill Road right at the entrance to UVU, he explained.
Drivers can view an animation demonstrating how the new intersection will work at http://youtu.be/7ss7XdgLCHI.
Other proposed ramp closures will be on Spanish Fork Main Street at I-15 beginning Friday, April 13, at 9 p.m. through Monday, April 16, at 5:30 a.m. as crews pave Main Street between the on- and off-ramps. Another scheduled closure will be in Provo at the northbound on-ramp from Center Street to I-15 from Monday night, April 16 for up to 40 days as crews construct the new permanent ramp and continue reconstruction of I-15.
Visit http://www.i15core.utah.gov/index.php for more information on the ongoing project. UDOT said the 35-month, 24-mile project is scheduled for completion by December.