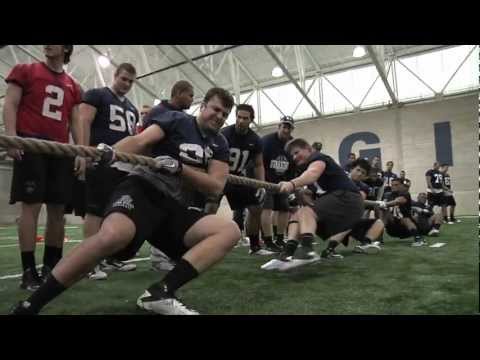 The Utah State football program had struggled mightily for a long time. The Aggies had not reached a bowl game since 1997.
However, the 2011 campaign for the Aggies proved to be a potential turning point for the program. The Aggies finished with seven wins and a bowl appearance.
The Aggies look to build on this momentum in 2012. This video, courtesy of Utah State Football, shows the team working hard in offseason workouts as it prepares for spring practice. The video shows the team's grit and determination to improve on last season and gives Aggie fans reason to get excited for 2012.
VIDEO: Utah State football players working hard for 2012 season
Utah State football off-season training
Contact Gregory Rose at [email protected] or follow him on Twitter at @GRoseDDM