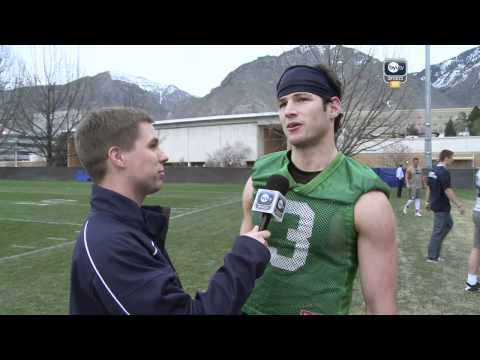 The BYU football team is nearing the end of spring football practice. These two videos show BYU fans the progress of the quarterback and running back positions.
BYUtv's Robbie Bullough interviews projected backup quarterback James Lark to discuss the depth and experience of the position. Lark also talks about the progress the young quarterbacks are making in the program.
In the second video, Bullough talks to running back Michael Alisa. The two talk about the difference between last year's and this year's running back cores. Alisa points out some of the strengths of each returning running back and indicates the biggest weakness he plans to work on.
VIDEO: BYU spring practice-Day 14
BYUTV's Robbie Bullough interviews BYU quarterback James Lark after spring practice.