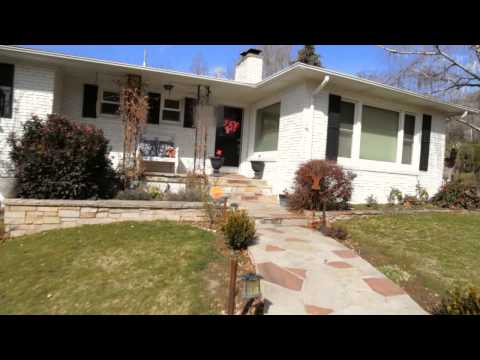 View 8 Items

Stephanie Nielson wanted nothing more in life than to be a wife and a mother with a home full of faith.
Nielson, who blogs at nieniedialogues.blogspot.com, had her happy life, with four children, her husband, Christian, and the daily adventures of life. She skied, taught yoga and was an avid runner.
Then, in a plane crash in August 2008, she was burned on more than 80 percent of her body and Christian on 40 percent of his.
In her memoir, "Heaven Is Here" (Voice, $23.99), she honestly, tenderly and poignantly describes the trials, faith, lessons and the joys of small yet significant triumphs through her steady recovery.
"I felt like I needed to share this story," Nielson said. She also wanted her children to know about the trials and miracles "so they could have hope if and when things go wrong in life."
"Heaven Is Here" is divided into three parts. In Part One, she describes, in many times surprising yet carefully edited detail, her life up until the plane crash — how she met her husband, Christian, how a move to New Jersey prompted her starting a blog to keep in touch with family members back home, another move that took their young but growing family to Mesa, Ariz., and Christian's flying lessons.
Part Two includes her waking up in the hospital on Nov. 5, 2008 — nearly three months since the August plane crash and with it two of her children's birthdays, the first day of school and Halloween — the ups and downs of her painstaking recovery and countless surgeries in the hospital, seeing herself in the mirror, laying eyes on her children again, the family's move to Utah and the family and friends who have rallied around their family.
During that time, the Provo resident didn't keep a journal — it took about six to eight months for Nielson, an avid journaler, to be able to use her fingers to write again.
"I would pray that I want to remember this," she said of those experiences. "And I did."
The third part starts from her leaving the hospital and how she and Christian slowly reunited their family under one roof as both parents continued to recover and get stronger. She started blogging again. She describes the first time they went out to eat. And a year after the crash, their family hiked to the Y on the mountains east of Brigham Young University.
"It brought up so many memories and a lot of it was really hard," Stephanie Nielson said of the writing "Heaven Is Here." She would write down the stories in essay form and worked with a collaborator to create the book. They worked on it for about a year and intensely for six months.
"I'm so much tougher than I thought I was," Nielson said of what she has learned through these experiences. "And with God, anything is possible."
One of the most difficult parts of her continued recovery was simply to have patience.
"Things would happen so slowly," Nielson said of both her physical and emotional wounds. "I wanted to be healed and fixed right away."
"Heaven Is Here" shows her impatience, fears and trials as it took weeks to look in the mirror and to find the courage to see her children face to face. Also, her perception of beauty changed to accepting who she was and fulfilling, again, her roles of mother and wife.
"I can complain about something, but then I go through whatever it is I'm going through, and I'll find something to be grateful for," she said. "There is always something to back it up."
She knew that she would have scars but that she could overcome the challenges.
"I had everything to live for," Nielson said. "I had beautiful family that needed me and loved me."
Nielson, who is a member of The Church of Jesus Christ of Latter-day Saints, freely and simply discusses her faith in God and Jesus Christ, scriptures from the Book of Mormon and how prayer, faith, her testimony and blessings have helped and continue to buoy her up and are interwoven through her continued recovery.
"God is aware of all of us," Nielson said. Throughout her experiences, whether an upcoming surgery or a judgment from a passerby, she felt the peace and comfort from God.
Nielson hopes, too, that readers see that "we can do hard things and we have the ability to change our minds and our attitudes. There is always something to live for."
She has shared parts of her story in a Mormon Messages video, "My New Life," her testimony in the recently released "Why I'm a Mormon" and she has spoken at a variety of events, including Time Out for Women in Salt Lake City last November.
Initially, she didn't agree with the proposed title, "Heaven Is Here."
"I believe that I'm looking to heaven," she said. "But we can make our own little heaven here. We all have personal trials and tribulations here, and find happiness here."
The Nielsons are expecting their fifth child, a daughter, in April, but she could come a little early.
"I am still a mother and I have a beautiful relationship with my husband," she said.
If you go ...
What: Stephanie Nielson book signing and "Heaven Is Here" book launch
When: Friday, March 30, 6-8 p.m.
Where: Deseret Book, Downtown Salt Lake, 45 W. South Temple, Salt Lake City
Web: deseretbook.com, nieniedialogues.blogspot.com
Also ...
When: Saturday, March 31, noon-1:30 p.m.
Where: Deseret Book, University Village, 1076 S. 750 East, Orem
And ...
When: Saturday, March 31, 6-8 p.m.
Where: Deseret Book, Downtown Salt Lake, 45 W. South Temple, Salt Lake City