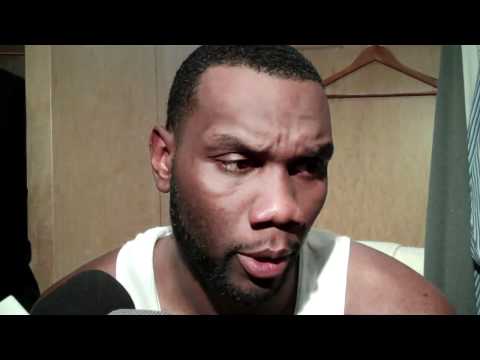 View 12 Items
Brandon Brown, Deseret News

SALT LAKE CITY — If there were any doubters following Utah's rousing road victory over the Los Angeles Lakers on Sunday night, then Tuesday night's win over Oklahoma City might've finally made believers out of those folks.
The Jazz knocked off the Thunder — the best team in the NBA's Western Conference — with a convincing 97-90 victory at EnergySolutions Arena.
In the span of 48 hours, the Jazz (24-22) have now beaten the Pacific Division-leading Lakers and the Northwest Division-leading Thunder, who came into Tuesday night's game with the best record in the West and the second-best record in the entire NBA at 34-11. Now, thanks to a superb defensive performance by the Jazz, it's 34-12.
Paul Millsap's 20 points paced six Utah players in double figures. Al Jefferson added 16 points, Devin Harris 15, Gordon Hayward and Jamaal Tinsley 11 each and C.J. Miles 10 more for the Jazz. Derrick Favors grabbed nine rebounds and Hayward had eight.
Russell Westbrook scored a game-high 23 points for Oklahoma City, and Kevin Durant added 18 but struggled through a woeful 6-for-22 shooting night — the second straight time the Jazz have forced an opposing superstar to suffer through a sub-par performance. In Sunday's game, Lakers star Kobe Bryant was 3-for-20 from the field.
James Harden had 17 points and Serge Ibaka 13 with 10 rebounds for the Thunder, who committed 20 turnovers — six by Durant — and were outrebounded 43-41.
EMAIL: [email protected]