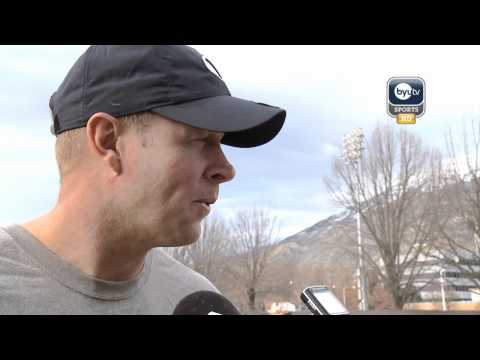 The BYU football team is nearing the end of the second week of spring football practices. After Thurday's practice, coach Bronco Mendenhall met with the media to discuss another offensive lineman injury, Brock Stringham, and how that will affect the upcoming spring game.
VIDEO: BYU spring practice update
BYU football coach Bronco Mendenhall gives spring ball updates after day seven of practices.