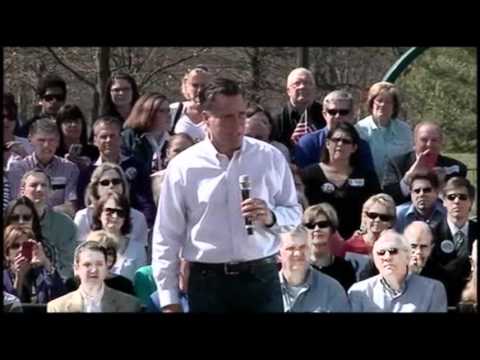 View 3 Items
AP via YouTube


» View our political blog, with live updates and analysis of the GOP presidential nomination process.
Because of Alabama's geography, the state's Republican presidential primary that takes place on Tuesday may prove to be a critical stepping-stone for Mitt Romney.
In a blog post titled, "In GOP Nomination Race, Geography Has Been Destiny," the New York Times' Nate Silver explains how the Yellowhammer State has the potential to be the place where Mitt stops the geographic momentum of Rick Santorum and Newt Gingrich dead in its tracks.
"Geography has been the most reliable way to predict the state-by-state results. … In the Republican primaries, if geography is destiny as much as demography is, then Alabama, which votes on Tuesday, could be an especially interesting test case. It borders Tennessee, Georgia and Florida, which are states carried by Santorum, Newt Gingrich and Romney respectively."
And all indicators point to a very, very close race in Alabama. On the eve of the primary, the Real Clear Politics seven-day polling average for that state has Romney edging Gingrich, 27.0-26.8, with Santorum nipping on their heels at 24 percent.
The FiveThirtyEight blog's data-driven projection for Alabama's primary also predicts a similar three-horse race, but a different winner: Gingrich, 32.2 percent; Romney, 31.3 percent; and Santorum, 27.9 percent.