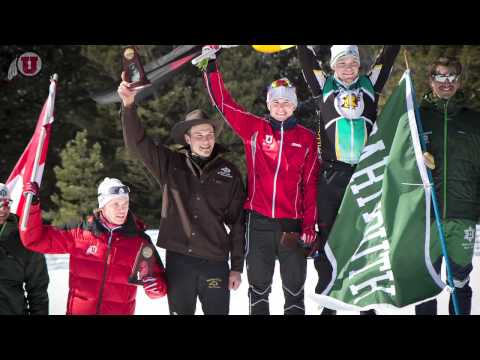 View 2 Items
YouTube

BOZEMAN, Mont. — The 2012 NCAA skiing championships are under way.
This video highlights University of Utah Nordic freestyle skiers during the first day of the championships. Utah skier Maria Graefnings won the Nordic freestyle national title in the women's division, while Miles Havlick was first runner-up in the men's division. The video shows the two on the podiums, celebrating their accomplishments, and ends with a short interview with Graefnings, who discusses the day and lasting memories as a University of Utah skier.
The championships continue in Bozeman through Saturday.
Contact Gregory Rose at [email protected] or follow him on Twitter at @GRoseDDM