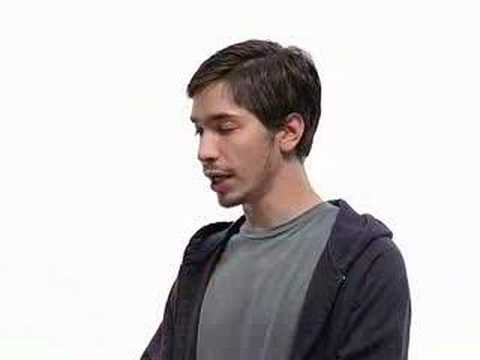 YouTube
So which are you?
Are you the hip Mac, played by Justin Long in Apple's "Get a Mac" TV campaign, or are you more of the nerdy, brown-jacketed PC computer played by John Hodgman?
"Aah," you might say, "that's just a bunch of stereotyping nonsense. PC users are just as cool or even cooler than those full-of-themselves Mac owners."
If you were to say those things, you would be wrong — that is, if you believe a survey from April 2011 and a more recent analysis of credit card users from this month. (You would also be wrong if you think Vespas are cooler than Harleys.)
First there was a survey taken by Hunch.com, a multi-source recommendation website. Hunch asked its members who owned Macs and who owned PCs, then correlated their interests in other things.
Hunch found that 52 percent of its members used a PC and 25 percent used a Mac. The PC users might has well as put on a brown jacket and glasses — they were so, so like the TV commercials.
PC users are 22 percent more likely than Mac users to be aged 35 to 49, while Mac owners are 22 percent more likely to be aged 18 to 34. Mac people are more liberal (58 percent versus 36 percent of PC users), and Mac users are more educated.
The survey found PC people are 26 percent more likely to prefer fitting in with others, while Mac people are 13 percent more like to want to be unique and different.
Mac people are more than twice as likely to frequently throw parties.
But maybe PC people are not brown jacket folks. The survey said 71 percent of PC people are casual and like jeans.
Wait a second. Isn't that what the Mac guy is wearing in the TV ads?
But they are probably very expensive jeans.
Sixty-nine percent of PC people would rather ride a Harley than a Vespa. Fifty-two percent of Mac users would rather have the Vespa.
What about food?
PC would order a Pepsi and a patty melt. Mac, a San Pellegrino Limonata and a Shawarma.
And Mac folks are 80 percent more likely to be vegetarian.
Bundle.com recently did a similar study — looking at data from anonymous and aggregated credit card transactions of more than 700,000 PC and Mac buyers.
The data proved, again, that Mac users are "fashionistas." Mac users like stores like Bloomingdale's and designers like Jimmy Choo. PC users prefer "Old Navy, Perry Ellis and Nautica over Barney's, Hermes and Burberry."
And what accounts for all this?
Bundle.com thinks it is money: "Apple computers are notoriously more expensive than PCs, and Mac users generally have more money to spend. Forty percent of the anonymous Mac users we examined earned more than $100,000, while 29 percent of PC users made six figures or more."
But Bundle.com sees a difference from the "Get a Mac" TV stereotype: The PC users are not dull, just more mainstream.
And they ride Harleys.
In jeans.
This article uses aggregated content from Bundle.com, Hunch.com and AdWeek.
EMAIL: [email protected] TWITTER: @degroote FACEBOOK: facebook.com/madegroote