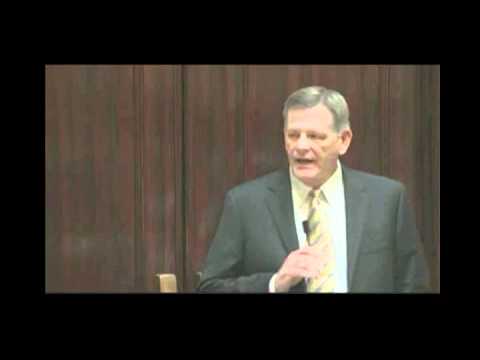 View 2 Items
YouTube.com

I hate bills like this, and the reason I do is that they carve out exemptions for things I don't think are right. I'm just sick and tired of it.

—Senate Majority Leader Scott Jenkins
SALT LAKE CITY — Senate Majority Leader Scott Jenkins went off for the second day in a row over a proposed property tax exemption for members of the military called to active duty, saying they don't need any more breaks.
The Plain City Republican blasted the legislation, calling bill sponsor Sen. Luz Robles, D-Salt Lake, a "bleeding heart" in the process.
Soldiers, he said, know what they're getting into when they enlist and already receive "lots and lots and lots of advantages."
"We give them all kinds of breaks. We pay for their clothing. We allow them to shop at the PX," he said. "And now you're forcing me, your bleeding heart is saying, 'OK, Sen. Jenkins, we want you now to pay for their taxes.' Well, I'm saying enough."
The Senate on Wednesday voted 24-4 on both a bill, SB116, and a resolution to allow the tax waiver. The resolution, SJR8, calls for an amendment to the state constitution for the exemption, which voters would have to approve in November.
Property owners statewide would pay about $1 more in taxes should the amendment pass, according to legislative fiscal analysts.
"Truly, this is a small way of saying thank you as a state," Robles said in Senate floor debate Tuesday. "I don't think it's a huge burden."
On Wednesday, retired Army general Peter S. Cooke called on Gov. Gary Herbert as commander-in-chief of the Utah National Guard to denounce Jenkins' "shocking diatribe."
"Hill Air Force Base is adjacent to Jenkins' district. These men and women are his constituents," said Cooke, a Democratic candidate for governor. 
"Sen. Jenkins talked about our soldiers like they're gaming the system. It was an attack on our American heroes, who protect our freedoms, day in and day out, on battlefields around the world."
Jenkins also railed against the legislation during Tuesday's debate.
"I hate bills like this, and the reason I do is that they carve out exemptions for things I don't think are right," he said. "I'm just sick and tired of it."
If the approximately 1,600 active military members in the state received the exemption, it would result in a $2.1 million property tax reduction, legislative fiscal analysts say. Due to truth in taxation, about 901,000 property owners who are not active military members would see a corresponding tax increase after five years.
On average, the increase would be $1.03 per owner of a $250,000 home or $7.68 per $1 million business, according to legislative fiscal analysts.
To qualify for the exemption, soldiers would have to actively serve in the U.S. armed forces or reserves outside the state for 200 days in a calendar year, according to the bill. The state would then waive property tax on their primary residence the following year.
Because the resolution proposes a constitutional amendment, it needed a two-thirds majority or at least 20 votes in the Senate before moving to the House, where it also needs a two-thirds majority vote.
Sens. David Hinkins, R-Orangville; Wayne Niederhauser, R-Sandy, and Howard Stephenson, R-Draper, joined Jenkins in voting against the measures.
E-mail: [email protected]
Twitter: dennisromboy