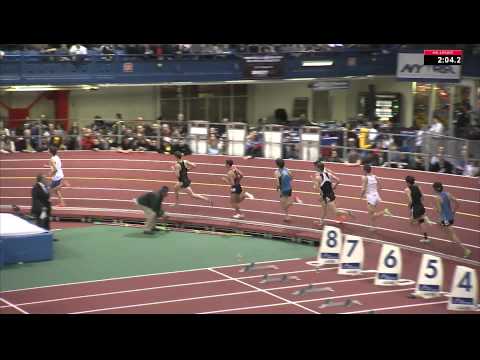 View 2 Items
YouTube


BYU senior cross country star Miles Batty broke the NCAA men's indoor mile record last Friday, February 11th, 2012. Batty broke the record with a time of 3:54.54 in New York City at the Millrose Games, which pits the best collegiate and professional track and field athletes against each other.
Watch this video to see how the record breaking performance unfolds. As you can see, Batty does not win the race. He is still able to break the NCAA record, however, because the race was mixed with collegiate and professional athletes. Eight athletes ran the race in under four minutes.
Note: Introductions take up a much of the beginning. The actual race starts at the 4:55 mark into the video.
Watch here to see the BYU cross country team watch the race unfold on computers and the ensuing celebration of Batty's impressive finish.