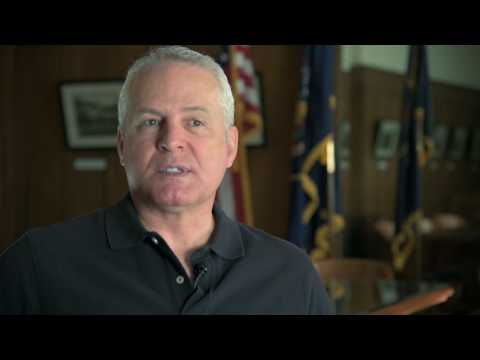 View 6 Items

Old houses tell a story. There's something about running your hand down a banister that generations of people have held in their hands. It gives you a sense of time and a perspective on where you fit into the world. You are a part, maybe a small part, but an important part of a greater story.
"People preserve historical buildings for a variety of reasons," said Roger Roper, Deputy State Historic Preservation Officer. "They might care about the history, maybe it's a family history, or they care about their community. And some people do it for business purposes."
Historic homes have charm and beauty, as well as architectural significance. Neil and Judy Roosendaal have long been in love with old homes and they have worked together to restore several here in Utah.
"We like that old homes have got character in them already," said Judy. "They don't feel brand new. They've got chips and dings and the floors squeak. I used to tell my kids, that's the house talking to us."
"When you get into restoring an old home, you have to love what you're doing," adds Neil, "because it's not easy. It's extremely physical work and it takes a lot of time."
"But it's important work," continues Judy. "The next generation needs to learn to love historic homes or there won't be any left. And if all the beautiful old things are gone, we will lose our sense of value in a community."
One of the Roosendaal's most recent projects is a special old home in Toquerville. Roper explains why the house is historically significant. "One of the intriguing things about this house, which was built in the early 1860s, is that it's the only brick home of that period. The man who built the home had his own kiln to bake bricks."
"The Toquerville house had such charm and character, even before we did anything to it," said Judy. "To see the craftsmanship of the old pioneers with their limited resources has just been really touching."
As the Roosendaals worked to restore the historic house in Toquerville, they relied on the expert guidance of the Utah State Historical Society.
"I called the Utah State Historical Society of Utah and asked them a lot of questions," said Judy. "I asked them what we needed to do to preserve this home to make it historically correct. We wanted to enhance it, not detract from it. They told me a good guideline is when you're all finished with the restoration, the house should be recognizable to its original owner."
"People will call and say, 'I just bought this old house. It's about hundred years old and I don't know what to do,'" explains Roper. "We'll look it up in our records and see if we have any information and then advise them on whether we think it's eligible for listing in the national register. That's an important step, because a listing opens the door for the owner to access grants or tax credits for restoration."
"One of the benefits of being on the historical register is you can request a loan at a more reasonable rate than you can get at the bank," adds Judy.
"The other thing the historical society can provide is technical assistance," said Roper. "We have an architect on our staff that can offer expert advice about numerous structural issues, like how to fix a crumbling stone wall, or how to repair adobe that's deteriorating, or he can help with numerous issues a homeowner might have."
The house in Toquerville needed extensive restoration. Neil and Judy started with the massive task of cleaning the property before moving on to the restoration of the interior and exterior of the home. Working part time, the project took the Roosendaals 10 years to complete.
"We had to do all new electrical, all new plumbing, furnace, and all the things that go into making a home comfortable," said Neil. "We had to do it all."
"I consider the hours that we spent in that home as time well spent," said Judy. "I'd do over again in a heartbeat to have that home be such a beautiful part of the community."
Though the Roosendaals experienced many challenges along the way, the Toquerville home restoration was a huge success, giving both the couple and the town something to crow about.
"Having a historical house in the neighborhood gives the town a sense of pride," said real estate agent, Allen Chamberlain, who is working with the Roosendaals to sell the restored Toquerville home. "A historic homes gives a community something they can look to for their history and keeps a town alive."
"We hadn't been in town working on the house for maybe a week before people started walking up to tell us how beautiful the house looked," said Neil. "And we hadn't even started. We had just cleaned up the yard."
"Many people in town have told us that they've always loved the home, but it hasn't looked good in ages," said Judy. "They don't say that anymore. In fact, the biggest benefit that we had not anticipated when we started on the project is how we would feel," said Judy. "We feel great satisfaction in having done all the hard things necessary to accomplish the restoration. We didn't realize how rewarding it would be."
Read more from the Utah League of Cities and Towns on DeseretNews.com or visit their website at ulct.org.