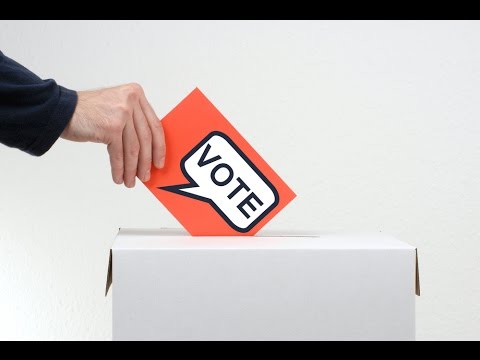 View 6 Items
Utah League of Cities and Towns

When it comes to elections, much of the focus is on the big races—President, Governor, and the U.S. Congressional races—but municipal elections are vital to our democracy.
Justin Lee, Deputy Director of Elections for the State of Utah, explained, "The group that has the most effect on us day to day is our mayors and city council. When people want their roads fixed or a traffic light installed, those are issues handled by your city council."
As important as city councils and mayors are to our everyday lives, in many Utah cities and towns, the roles can be hard to fill. "We often have a hard time finding people to run, particularly in some of the smaller communities," said Lee. "In fact, we end up cancelling almost a quarter of the elections in the state because there is only one person on the ballot and sometimes nobody running."
Of course, it is vital to our democracy that all government positions are filled by people willing to serve. "Our system of government is great because we have people serving at the state, county, and city levels who understand their community needs better than someone at the State Capitol," said Lee.
So how does someone go about running for municipal office? Lee explained the process, "If someone wants to run for mayor or city council, the first step is to declare candidacy. Potential candidates must go to the city recorder or city clerk and fill out a form confirming that they meet the qualifications—that they've lived in the city for 12 consecutive months prior to the election and that they're a registered voter. That's all it takes and they're on the ballot."
There are no official costs required to run for office, though some municipalities may require a minimal filing fee when someone declares candidacy. The costs of running a campaign are completely up to each individual, though social media has helped to open up some new possibilities.
"Social media has definitely changed the way anyone can run at any level," said Lee. "Candidates now use Twitter, Facebook, Snapchat, and Instagram to reach out to voters. It's not just standing on a box in a park and hoping people walk by or waving at voters from your car in a parade, social media helps candidates engage in meaningful conversations with voters."
Candidates running for municipal office would also be wise to take advantage of the state website, vote.utah.gov, by submitting a bio and 200-word statement about their campaign. "We have voters visit the site looking for information about candidates during every single election," said Lee.
So if you are thinking about running for a spot on your city council or even taking a shot at running for mayor, the following are important dates to remember:
June 1 - 7: Due date for Declaration of Candidacy
August 15: Municipal Primary Election
November 7: Municipal General Election
One other important factor that all candidates running for office should keep in mind is that a majority of Utah cities will now be running their elections entirely by mail-in ballots that go out three weeks before the election. "If you're waiting until the week before the election to do all your campaigning," said Lee, "then you may miss a huge number of voters. Candidates should adjust their campaign strategy to deal with this new aspect of voting."
Read more from the Utah League of Cities and Towns on DeseretNews.com or visit their website at ulct.org.