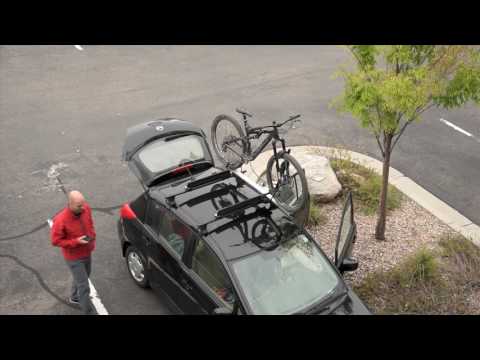 View 2 Items

Utah's Governor's Office of Economic Development has long encouraged Utah cities to become more business friendly by ensuring that city regulations and ordinances make it easy for companies to open and conduct business. Last year, the Governor's Office formalized this commitment by creating an award for cities that met a specific set of business-friendly criteria. The city of Cottonwood Heights and its Mayor Kelvyn Cullimore immediately signed on.
"When the Governor first came out with the award, I said I want to get it—that being recognized as a business-friendly city is an important message to send. Our economic development department agreed and went to work," said Mayor Cullimore.
"The way we approach things here in Cottonwood Heights is really progressive," added Cottonwood Heights' Community & Economic Development Director Brian Berndt. "We look at businesses as our partners. I call it a concierge's business service, where we do a lot of one-on-one meetings with businesses. It's a very personal type treatment"
In some cities, businesses can feel like they have an almost adversarial relationship with the city because of rules and ordinances that seem to stifle growth. But Cottonwood Heights has shown that when the mayor and other city leaders commit to helping businesses succeed, great things can happen. To that end, Berndt believes that a city's mayor should play a key role in both business development and retention. Mayor Cullimore agreed. "The mayor is the head cheerleader. You need somebody at the top of the chain who is business friendly."
Mayor Cullimore spends a large amount of his time developing personal relationships with the businesses in his city. "I go out and meet with business owners to let them know if they have any questions about rules or regulations, they can call me. If they come across issues that are of concern, they need to know that one of the city's economic and development leaders or I will help them address those concerns."
Having a mayor and city council who are engaged in the business community, as well as an active economic development team, is crucial for cities looking to be considered business-friendly, but cities also need to think like businesses think.
"One of the things we did before we ever went for the governor's award is to create our own Cottonwood Heights Business Association," said Mayor Cullimore. "We wanted to create an environment where our city's businesses had an opportunity to get together without being compelled to become members of some paid association. That's why our Association does not charge fees or dues. It gives businesses an opportunity to interface with the city, work with other area businesses, and learn how to improve business operations in Cottonwood Heights."
"We also place a strong emphasis on business education," added Berndt. "If companies in our city don't have training programs for their employees, in many cases, we can step in to help. Our Business Bootcamp is a great example of that. Companies can come in to be trained on how to use social media, how to be more savvy about public relations, and more. We help companies grow by teaching practical skills that they can implement into their business strategy and operations."
Of course, the location of Cottonwood Heights provides the city with a tremendous competitive advantage for attracting and retaining businesses that few cities enjoy. Both Berndt and Mayor Cullimore agree wholeheartedly.
"Many of the high tech companies that have located in Cottonwoods Heights have been looking for a location close to the mountains in an area that fosters a healthy lifestyle," said Berndt. "Cottonwood Heights has the benefit of offering a great lifestyle in close proximity to the ski resorts. It's a place where you can ride your bike at lunch."
Mayor Cullimore also gushed about the scenic beauty and lifestyle of Cottonwood Heights before mentioning the city's accessibility. "What better place can you be than at the crossroads of major interstate freeways in I-15 and 215. You're right in the heart of the valley, people can get here from anywhere in minutes."
In addition to the recognition from the Governor's Office, Cottonwood Heights was recently awarded Best of State for Economic and Business Development. And while the awards are a nice recognition for the city's efforts, Cottonwood Heights has been committed to being a business-friendly city since its incorporation 12 years ago.
"The Governor's Award is something that I hope is a reflection of the work that we were already doing," said the mayor. "It wasn't just an objective that we achieved so we can check the box. We truly believe that being a business-friendly community is critical for our future and important to a big segment of our community."
Read more from the Utah League of Cities and Towns on DeseretNews.com or visit their website at ulct.org.