Shutterstock
Sponsored by
BrandView
This story is sponsored by UCAIR.
Click
to learn more about UCAIR.
Sponsored by
Normally, people climb mountains to admire the majesty of the valley below. In Utah, however, we sometimes climb mountains just to get a breath of fresh air. The aptly-named Running Up For Air (RUFA) is a fundraising event built around one of Utah's biggest air quality challenges: inversion. With the Salt Lake basin constantly steeped in smog, Utahns are finding that only by running up the mountainside can we reach cleaner air.
This year, the RUFA course climbed for nearly three miles up the Church Fork Trail in Millcreek Canyon. Runners took on the challenge of reaching Grandeur Peak, which stretched 2,560 feet over the start line. The real victory, however, was in the fundraising. Breathe Utah utilized RUFA to take Utah to new heights in more ways than one.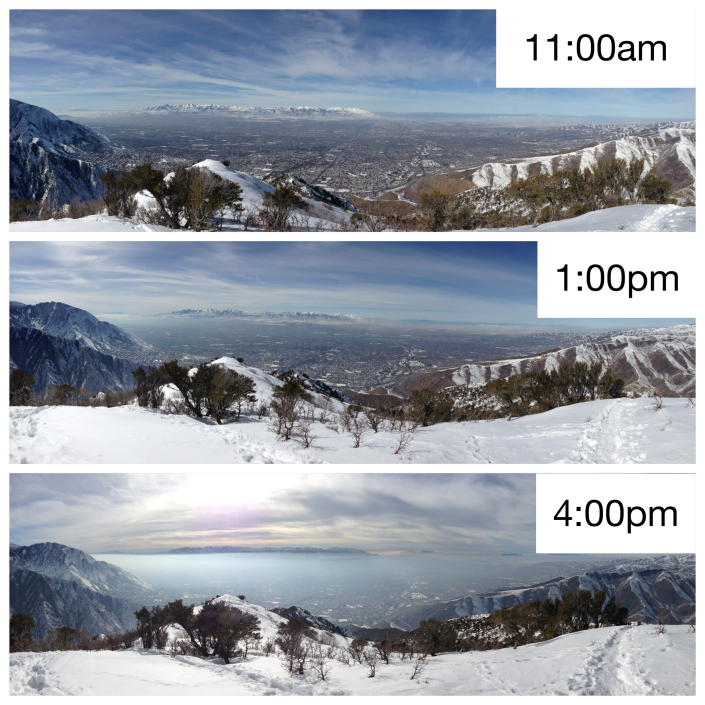 More specifically, funds from the race will be used to sustain initiatives such as Breathe Utah's Air Aware program for local schools and the publication of updates on legislative decisions affecting Utah's air quality. Breathe Utah also used the event to highlight little-known facts about the air we live with every day, including the following:
1. Most people have heard that Utah's air pollution is caused by vehicle emissions but many don't realize buildings also contribute to a large part of air pollution. In Northern Utah's valleys, over a third of the air pollution over a third of the air pollution comes from buildings.
2. Water heating tanks, which are warmed by electricity or natural gas, spend valuable resources by heating water all day long. Nitrogen oxide (NOx) particles, which often come from burning natural gas, are made while the water is left unused for most of the day. Owners of aging water tanks may be interested in considering ultra-low NOx water heaters to reduce pollution from their homes.
3. Electricity is one of the cleanest energy sources we have. It's even cleaner when powered by a clean source, such as wind or solar. Using electricity in your home and cars can help in the valleys; that's why residents should understand which type of energy local power companies use. Fortunately, rooftop solar is a more practical and affordable option than ever, and businesses such as Rocky Mountain Power have already taken steps toward ensuring a future of clean energy in Utah.
1
comment on this story
4. Due to a high demand for cleaner air, Utah Transit Authority is already planning to run a fleet of electric buses. Park City, in anticipation of the growing populace (and inevitably the need for more conscientious air quality control), has committed to using electric-only vehicles for public transit.
Running Up For Air will allow Breathe Utah to continue to improve our air quality. Along with UCAIR and its many partners, Breathe Utah will continue hosting events such as RUFA to make some of that clean mountain air more accessible to all Utahns.