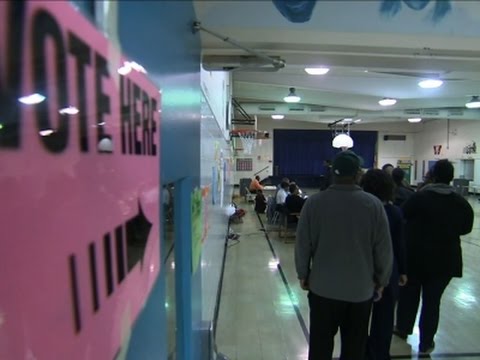 View 4 Items
Associated Press

Republican presidential primaries hit Michigan Idaho, Michigan and Mississippi, with a caucus in Hawaii, and Democratic primary elections hit Michigan and Mississippi today.
During the primary elections and caucuses, candidates vie for delegates that will help them secure their party's nomination. For Republicans a candidate needs 1,237 delegates to win the nomination; Democrats need 2,382. In rare cases that a candidate does not emerge out of the primary and caucus process, one will be selected through voting at the party's national convention.
For more information, see a thorough writeup of the American presidential election process by the Council on Foreign Relations.
Here's a look at how Republican and Democratic candidates are faring nationwide.
Will the race for the White House tighten or will current frontrunners Hillary Clinton and Donald Trump maintain their respective leads?
Stay with us throughout the day for updated coverage.