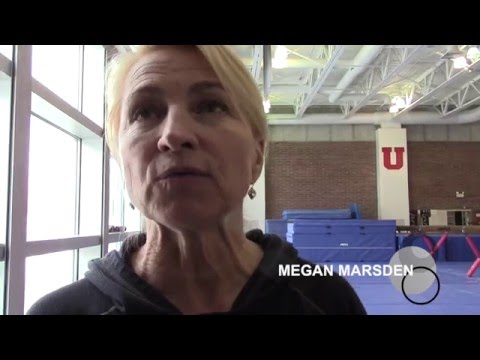 The No. 4 Utah gymnastics team opens its 2016 campaign Friday against BYU, and after months of practicing, the team is ready to finally get the season underway.
Utah enters 2016 as the favorite to win the Pac-12, in addition to its No. 4 preseason ranking.
"They've been training well. We feel good about them being ready, but you don't really know until you get out there in front of a lot of people, in front of the judges and put it on the line," co-head coach Megan Marsden said. "So I think all of us, coaches included, are looking forward to a kind of barometer of where we are at this point. Thankfully, it's a long season, and we have many weeks to continue to work on improvements."
Though Friday's opening meet may not factor into the equation by season's end, senior gymnast Kassandra Lopez said she believe it is important to start the season on a high note and progress as the season moves on.
"I think that sets the tone for the season, so starting out good and building from that, I think would be great for our team," Lopez said. "We'll see how we do."
With the hot-button issue of in-state scheduling rekindling over the past few weeks within the state, Marsden added that she enjoys scheduling the state's other gymnastics programs and has no plans to stop that in the future. In addition to hosting BYU Friday, the Red Rocks travel to No. 24 Southern Utah University for the first time next week.
"It doesn't really matter who you're up against all the time, it really matters more about what your team is doing and that's what we'll watch," Marsden said. "But I think it's fun for our fans that we have an in-state rivalry as our opening meet."
Utah's meet Friday against BYU is slated to start 6 p.m. at the Huntsman Center.