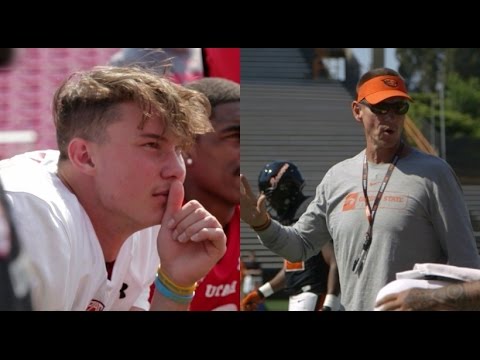 "The Drive: Pac-12 Football" is set to air for its third season on Wednesday, and this year follows around the both the Utah Utes and Oregon State Beavers football programs from start to finish.
The season premiere of documentary series will feature Utah's and Oregon State's fall camps and three non-conference games. The weekly series will then feature Utah's and Oregon State's conference games.
The Pac-12 released a trailer of the show featuring the Utes last week (which can be viewed below).
"The Pac-12 South is very competitive. We'll be tested this year, but we've got a lot of talented guys on this football team and so we'll see," Utah head coach Kyle Whittingham says in the trailer. Utah, which is currently ranked No. 18 in the AP poll, opens its conference play Saturday at No. 13 Oregon.
How to watch: Pac-12 Network National, 8 p.m, Wednesdays (Channels 410 or 757 on Comcast, Channels 406 or 409 on Dish Network). Pac-12 Network Mountain, 10:30 p.m., Wednesdays (Channel 37 on Comcast)