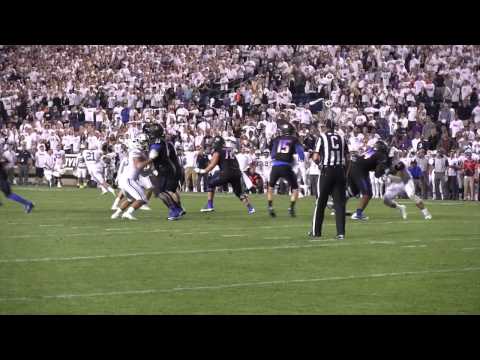 View 75 Items
Player of the game
Kai Nacua recorded three interceptions, all of which played huge in the final outcome. One prevented a Boise State touchdown early, the next led to a BYU touchdown, and the third, he took it all the way back himself to secure the win.
X-factor
Tanner Mangum once again stepped up big when it mattered most. The freshman quarterback started the game with an 84-yard yard touchdown pass and ended it with a 35-yard touchdown pass to Mitchell Juergens on
fourth and long with under a minute remaining, giving the Cougars a 28-24 lead.
By the numbers
The Cougar run game got in gear in the second half after gaining just nine yards on 11 attempts in the first half. Adam Hine was central to the running game's resurgence, finishing the game with 93 yards and a touchdown on 19 attempts.