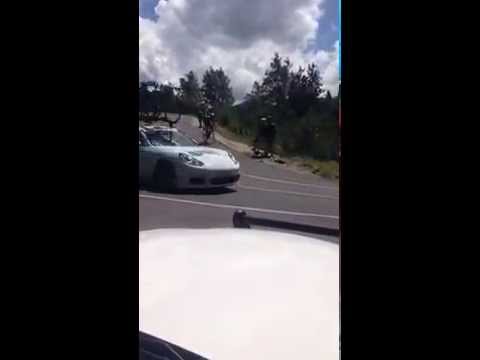 View 3 Items
Deseret News


Warning the following video contains graphic footage of a car and cyclist colliding, and may contain language objectionable to viewers. Please be advised.
A cyclist and what appeared to be a support vehicle collided during stage six of the Tour of Utah.
A Tour of Utah spectator captured the impact.
A second video taken by the same spectator shows the cyclist sitting up after the impact.
The rider was from MTN - Qhubeka by SAMSUNG team out of South Africa, according to Jackie Tyson, public relations manager for the Tour of Utah. There is no word yet on the condition of the cyclist.