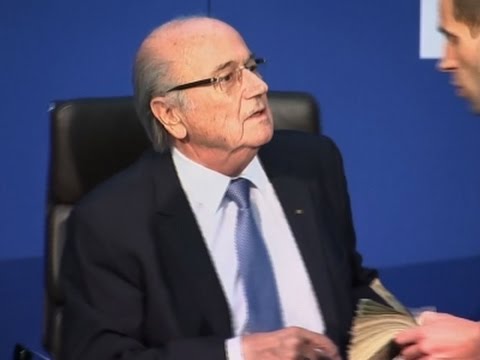 View 7 Items
Associated Press

ZURICH (AP) — Sepp Blatter's news conference at FIFA has been disrupted and delayed by a British comedian's stunt.
As Blatter took his seat, performer Simon Brodkin rose from a front-row seat to speak and shower the FIFA president with dollar bills.
The comedian also tried to disrupt a performance by Kanye West at the Glastonbury festival in Britain last month.
On Monday, he was ushered out of the auditorium at FIFA headquarters.
Blatter said he would leave the room for a few minutes because "we have to clean here first."
He said "this has nothing to do with football."
At an earlier executive committee, FIFA set a Feb. 26 election date to replace Blatter.