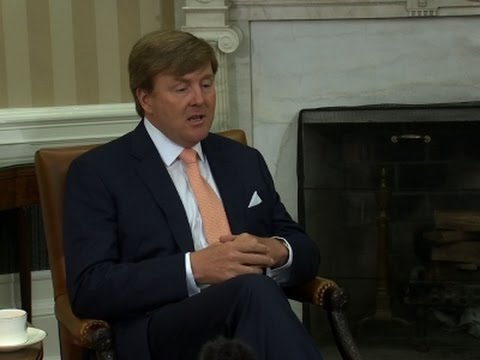 View 4 Items
Associated Press

WASHINGTON — President Barack Obama praised the Netherlands as among America's "oldest and most precious allies" as he welcomed the Dutch king and queen to the White House Monday.
King Willem-Alexander and Queen Maxima are on their first U.S. visit since ascending to the throne two years ago.
Obama says they spoke about the two nations' cooperation on issues including Ukraine, fighting Islamic State militants in Iraq, and global health concerns such as Ebola.
Earlier, the royals placed a wreath at the Tomb of the Unknowns at Arlington National Cemetery and thanked World War II veterans for the liberation of the Netherlands.
Their plans include a baseball game Monday night — Washington plays Toronto — before visiting Grand Rapids, Michigan, on Tuesday and continuing to Chicago.