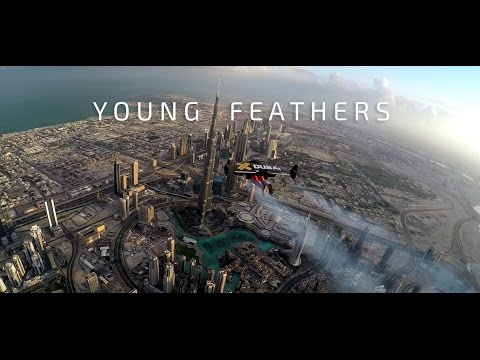 View 12 Items
XDubai


I truly believe that flying is a part of my DNA. I always had a dream of flying free in the open skies, because that is where you can truly be free.

—Yves 'Jetman' Rossy
Yves "Jetman" Rossy — the name says it all.
XDubai released an inspiring video on their YouTube channel this week showing "Jetman" Rossy and his protege, Vince Reffet, strapped to jetpacks and flying high above the Dubai skyline. Spiraling a half-mile above the earth, the two come within feet of Dubai's famed Burj Khalifa, the world's tallest man-made structure.
The men riding these jetpacks are no strangers to flight.
"Jetman" Rossy, 55, has been a professional pilot most of his life. He was a fighter pilot for the Swiss Air Force and later a commercial airline pilot.
"I truly believe that flying is a part of my DNA," Rossy says on the Jetman Dubai website. "I always had a dream of flying free in the open skies, because that is where you can truly be free."
Rossy's love of flying led him to pioneer a movement that had only been seen in science fiction movies: in 2004, Yves began testing jetpacks using two small model jet turbines, one attached to each wing. This allowed him to maintain level flight and led to the four-engine concept he's been using since 2006.
This isn't the first time "Jetman" Rossy has appeared on video flying a jetpack. Two years ago, Rossy raced a rally car along an 8-mile course on BBC's hit series "Top Gear" (video in left sidebar). His current jetpack can reach speeds up to 190 mph.
In the Jetman Dubai: Young Feathers video, Reffet recalls his first experience with the jetpack, saying, "It feels so natural suddenly it was like an extension of my body. I felt that I was flying."
Born into a family of parachutists, Reffet has spent over half his life jumping out of airplanes. Now 30 years old, he has made a name for himself appearing in many wingsuit flying and B.A.S.E.-jumping films. Reffet is one of the most accomplished and awarded freefliers over the past decade.
Jetman Dubai took to Twitter this week, answering fans' questions using the hashtag #AskJetman. Here are a few responses, including a hint at more to come: