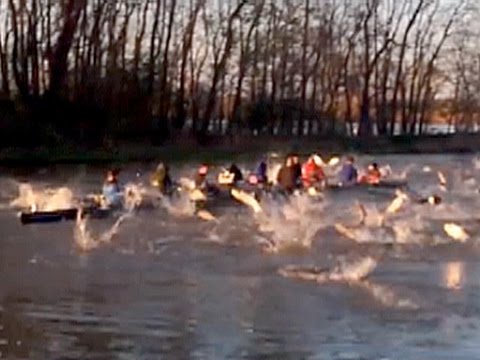 View 2 Items
Associated Press

ST. LOUIS — A fishy surprise awaited a St. Louis university rowing crew as they pulled up to dock at Creve Coeur Lake, where they had been practicing.
The St. Louis Post-Dispatch reports Benjamin Rosenbaum, a junior at Washington University in St. Louis, was on land with other varsity members when he heard a ruckus in the water. He grabbed his phone and began shooting video of Asian carp, swarming and thrashing around a boat filled with an eight-man crew and a female coxswain.
No one was injured in last week's splashing incident.
Asian carp can leap as high as 10 feet in the air. The deputy director of St. Louis County Parks says the fish have had a presence in the lake for at least a decade.