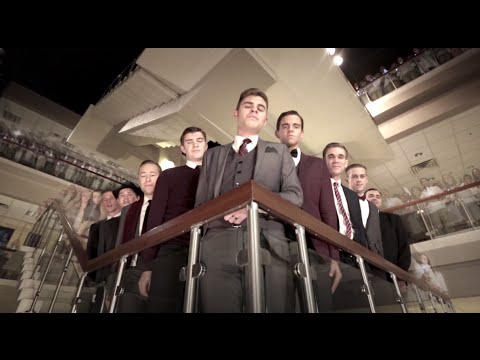 View 3 Items
BYU Vocal Point

Brigham Young University's a cappella group Vocal Point is helping to make this year's Christmas season merry and bright with the release of a new music video with the group performing the song, "God Rest Ye Merry, Gentlemen."
The video was filmed in the Harris Fine Arts Center on the BYU campus in Provo, and Vocal Point describes it as their "smooth take on an old classic." It was posted last week and currently has more than 46,000 views on YouTube.
"Wow, every time you release a new song, it's always amazing!" YouTube user Breanna McClarey commented. "Your take on these songs is beyond ingenious and amazing."
"I love everything about it — especially the flawless vocals," another user wrote. "thanks so much for a new Christmas video. I can't wait to add the song to my Christmas collection."
Last year the group released a version of the song, "O Come, O Come, Emmanuel" in honor of the holiday season.